most exciting parts of the company's re-branding, in terms of giving the .co extension more recognition among the general public, is that the Major League Baseball and NFL football stadium used by the Oakland A's and the Oakland Raiders will change its name to the O.co Coliseum.
In April 2011, Overstock.com (a company with over $1 billion in revenue last year) obtained the stadium naming rights for six years in a deal with the Oakland-Alameda County Coliseum Authority. The change from Overstock.com Coliseum to O.co Coliseum begins tomorrow night (June 7) when U2 will be playing a concert at the stadium.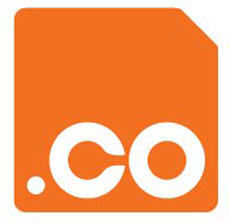 Juan Diego Calle, CEO of .CO Internet SAS (operator of the .CO Registry) said, "Overstock.com is clearly at the forefront of digital marketing and their decision to use a .CO domain in such a big way, underscores their willingness to lead the market and to disrupt the status quo. With the exponential growth of mobile commerce, where shaving milliseconds means gaining a strategic competitive advantage, customers around the world can now reach the company's products and services quickly and securely by simply typing O.co - the shortest possible URL in the world."
It has now been said many times that .CO has "written the book" on how to successfully market a new domain extension. It is still early in the game for them, but what they have accomplished in less than a year of general availability, including hitting 1 million registrations and being featured in a GoDaddy Super Bowl ad, has set the bar extremely high for all new registry operators that follow.
The Indonesian Sole Men: Robert Epstone
and Beat Schmid de Gruneck (right)

One other note today - UK domainer Robert Epstone and fellow Rotarian Beat Schmid de Gruneck, who both maintain residences in Bali, began a 535 kilometer (over 330 miles) barefoot walk in Indonesia today in an effort to raise funds to support accredited agencies and projects for homeless and underprivileged children in that country.

Known as the Indonesian Sole Men, Epstone (the Rotary Club of Bali Seminyak's Rotarian of the Year) and Schmid de Gruneck expect the journey, supported by the local Rotary Club, to take approximately 30 days. Their mission is to help some of the more than 232,000 homeless children in Indonesia (over 167,000 children there reportedly die before their fifth birthday through ill health or preventable diseases). Over time, the two men hope to walk barefoot around the world in an effort to hit a $1 million fundraising goal.

You can learn more about their efforts in this ITV feature about them on YouTube, as well as at their website, Solemen.org, where you will also find complete information on how to make donations.