In an advance press release that we received late last night, Aftermarket.com announced they brokered a big deal for Order.com that successfully closed last week. While the exact sale price was not disclosed, the company said the figure, if made public, would rank the sale at #6 on our current Year to Date Top 100 Domain Sales Chart. That would place the price above the $525,000 paid for 11.com last month and below the $700,000 apiece paid for VU.com earlier this month and RunningShoes.com last April.
Aftermarket.com's Senior Domain Broker, Omar Kubba, led the effort to find a qualified buyer for previous Order.com owner Shai Neubauer. He succeeded by successfully closing a deal with new owner Delivery.com, LLC. Kubba said, "The new owner of Order.com had the savvy and foresight to purchase an asset that will not only appreciate over time, but one that will also add tremendous value to their already-successful business. They understood that there's only one Order.com in the world, and now they own it."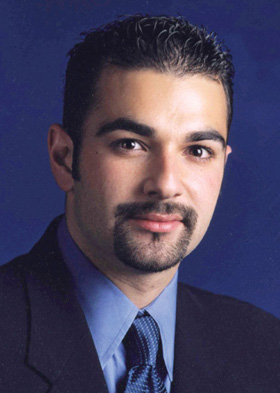 Omar Kubba
Senior Domain Broker, Aftermarket.com
As you would expect, Mr. Neubauer was also very happy with the outcome. He said, "Aftermarket.com was the only company able to open the door to appropriate and qualified end users. Omar Kubba worked harder than anyone else and really went the extra mile to get the absolute best offer on my domain. His knowledge, persistence, and connections really made the difference."
The Aftermarket.com release said its brokerage division was formed specifically to cater to premium domain assets - domain names and websites that typically require a high level of hands-on involvement and personal attention due to the premium price tags and sophisticated clientele.