Domain Hall of Famer and rock band musician/manager David Castello (of CCIN.com) married band mate bree Saturday afternoon (January 18, 2014) at the Graceland Wedding Chapel in Las Vegas - the place where rock star Jon Bon Jovi was also married. bree (all lower case letters) is also the name of the rapidly rising Nashville based rock trio that David both manages and plays drums for.

David and bree both wanted a rock & roll wedding and went all out to get it - recruiting one of the world's top Elvis impersonators, Brendan Paul, to officiate their ceremony. The approximately three dozen family members and close friends that attended were given Elvis style 70s sunglasses to wear during the ceremony - one in which Paul kept them thoroughly entertained by dispensing wisecracks and singing dead on snippets of Elvis classics, all in the course of orchestrating the required wedding vows.

A shot of the Graceland Wedding Chapel in Las Vegas taken Saturday afternoon (Jan. 18), just minutes before David Castello and bree were married there in a rock & roll inspired ceremony officiated by one of the world's top Elvis impersonators!

Unfortunately guests couldn't photograph inside, but a professional videographer and photographer did and you can bet David & bree are going to get some great shots from him that they should be able to share with you in the near future.

We were, however, able to start taking photos as soon as the ceremony was over and the new Mr. and Mrs. David Castello emerged from the chapel that is located just a 100 yards north of the world famous Gold & Silver Pawn Shop featured on the TV show Pawn Stars.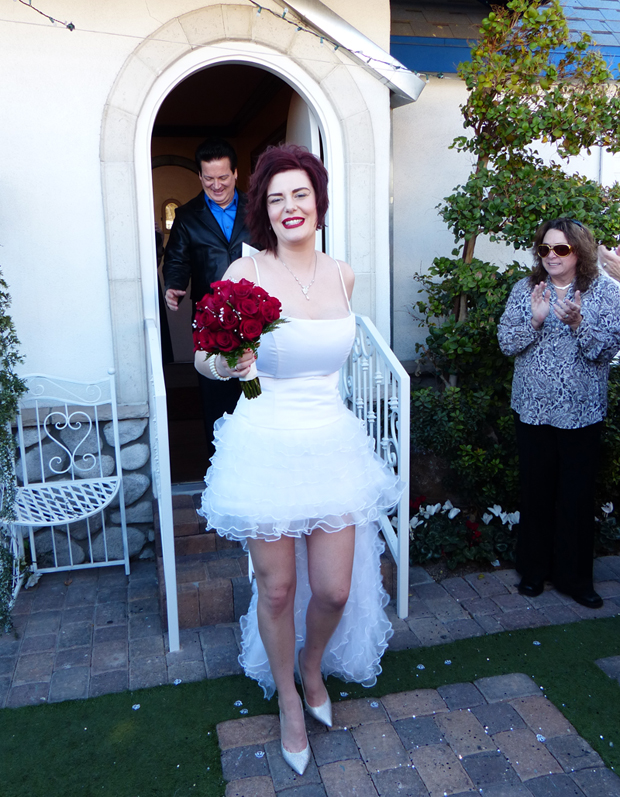 bree emerges from a side door of the Graceland Wedding Chapel with new husband
David Castello close behind, right after they were married by a world class Elvis impersonator.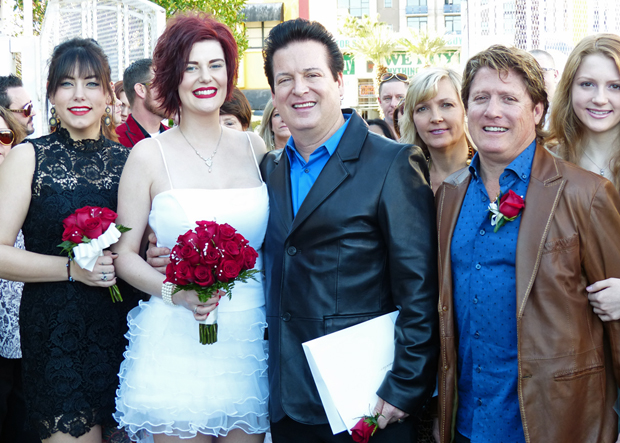 The wedding party featured L to R): bree's bridesmaid Alissa Marie, bree, David Castello and best man Michael Castello (David's brother and a fellow member of TRAFFIC's Domain Hall of Fame). Just behind Michael (to his left) is his wife Sheri and (to his right) is daughter Jessica.
To paraphrase Beyonce, David liked it so he put ring on it!
One of bree's first duties after the ceremony was the traditional throwing of her bouquet -
with the lady catching it believed to be the next one that will be married.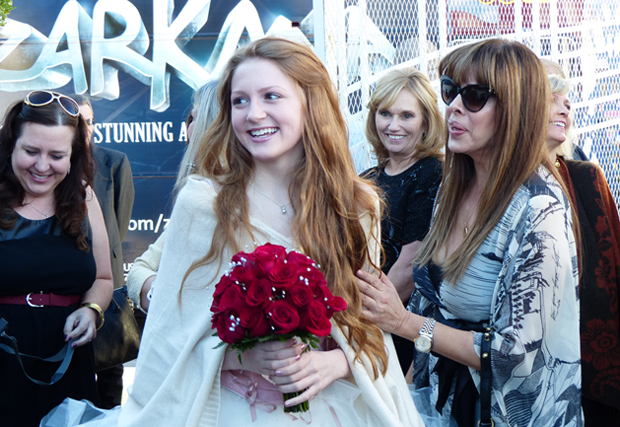 While the woman who caught the bouquet is surely beautiful, I wouldn't plan on seeing her walk down the aisle any time soon. Jessica Castello (Michael & Sheri's daughter) is a high school freshman :-)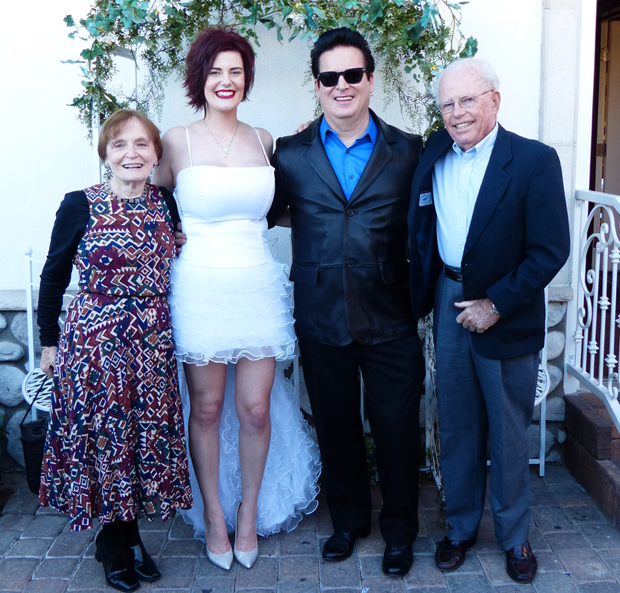 (L to R) David's mother - the vivacious Victoria Castello, bree, David Castello and Victoria's erudite and enthralling friend John O'Hare.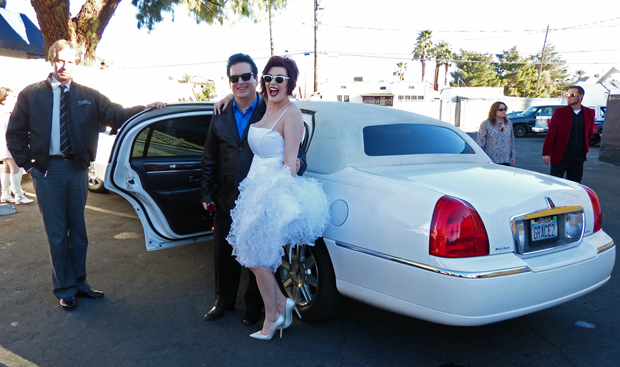 Above: With a stretch limo waiting for them, David and bree made their Graceland exit in style, but it wasn't the last we would see of them Saturday.
Below: David & bree surrounded by friends at the post wedding party they hosted at the Cosmopolitan Hotel's signature Chandelier Bar Saturday night.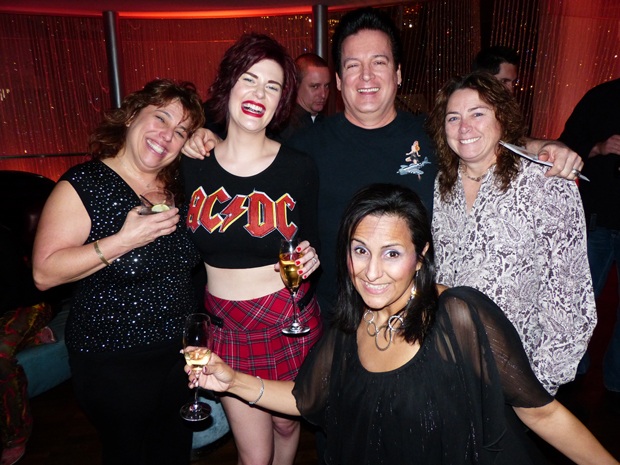 Congratulations to David & bree and thanks for letting us be a part of this very special occasion. We look forward to seeing you again when bree plays live in our hometown (Tampa, Florida) at the Tropical Heatwave Festival in May. May you make sweet music together for many years to come!