In the 18 years since he opened one of the earliest domain registrars, DomainIt.com, back in 1996 Paul Goldstone has had many occasions to celebrate (including this year's launch of the .CO.COM Registry that he formed with partners Ken Hansen and Gregg McNair). However, one of moments he is most proud of came just a few days ago when Paul was elected to the Executive Committee of ICANN's Regsitrar Stakeholder Group (RSG) as its Secretary.
Since ICANN was formed, the RSG has been the voice and advocacy organization for Registrars and their customers and has played an active role in policy development and other ICANN processes. Late last month, on May 27, 2014, the group marked the 15th anniversary since being officially recognized by ICANN.
In recalling the journey over the past two decades, Goldstone noted that when he started, before ICANN existed, all domain registrations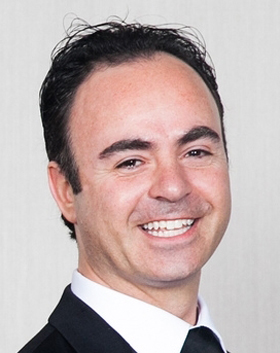 Paul Goldstone, DomainIt.com Founder &
ICANN RSG Executive Committee Member
The way it was - a shot of the InterNIC web page
in the days before ICANN was foudned in 1998.

Goldstone said, "By 1998 I had joined an eGroup called "nic-partners" which consisted of 20 or so "InterNIC" partners (i.e. the industry!), moderated by Ivan Pope who was the Founder and original CEO of Netnames. Looking back at the early email threads, some of the conversations are quite comical as we all got our feet wet in the domain industry."

Fast forward to today and it is a much different picture. The RSG currently has 112 active registrar members who collectively hold 90% of total domain registrations worldwide (Goldstone noted that all other ICANN accredited registrars are encouraged to join the Registrar Stakeholder Group that will be meeting in London on June 24th during ICANN's 50th conference).

As the RSG's new Secretary, Goldstone takes a spot on the Executive Committee alongside Chair Michele Neylon (Founder and managing director of Blacknight Solutions),

Vice-Chair Jennifer Standiford (Director of Policy at Web.com) and Treasurer Oli Hope (Finance & Operations Director at Mesh Digital Ltd (Host Europe Group). You can learn more about the Executive Committee members, other supporting individuals and the roles they play in the RSG here.

This brochure (PDF format) will also give you a more detailed but concise two-page overview of what the Registrar Stakeholder Group does, their mission statement, the membership benefits and a news summary from Chair Michele Neylon.