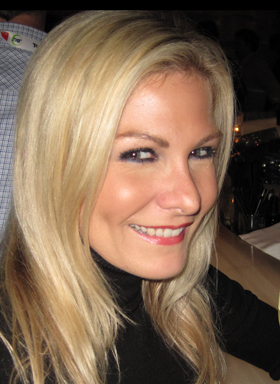 Natalie Lambert
Director of Business Development
Uniregistry
Just last week we told you about Frank Schilling's Uniregistry adding two long time industry standouts, Vern Jurovich and Michael Ward, to the company's management team. Now we have learned that another all-star, Natalie Lambert, is joining the team, with the former Castello Cities Internet Network Vice President of City Development signing on as Director of Business Development, based in Uniregistry's Newport Beach, California office. Natalie will use her extensive sales and branding experience to grow Uniregistry's corporate channel.
Ms. Lambert spent over seven years with CCIN where she is credited with helping develop and monetize some of the most recognized geodomain brands on the web, including CCIN gem PalmSprings.com. She is believed to have signed more new clients than anyone in the geodomain industry to date. Natalie has also been a featured panelist at major geodomain conferences where she shared the proven sales and marketing tactics that made her a top revenue generator.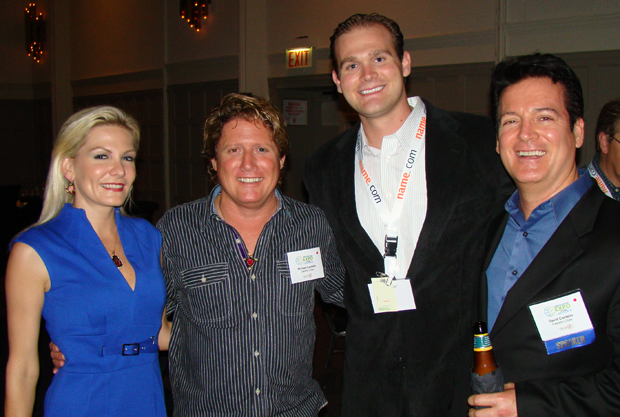 Natalie Lambert at the 2008 GeoDomain Expo in Chicago with (left to right): Castello Cities Internet Network (CCIN) Founder Michael Castello, T.R.A.F.F.I.C.'s Ray Neu and CCIN's David Castello.
After her tenure at CCIN Natalie took a brief break from the domain business to her own jewelry company, Natalie Lambert Designs, which specializes in one-of-a-kind patented designs using a precious stone, Watermelon Tourmaline. Natalie was recently featured at New York Fashion Week and Neiman Marcus.
Still, as most of you know, this is a hard business to stay away from so she is delighted to be back on the field with Uniregistry. As always, Natalie will hit the ground running by representing Uniregistry at T.R.A.F.F.I.C.'s upcoming 10th anniversary conference (October 30-November 2 at the Fontainebleau Hotel on Miami Beach).