London based management consultancy Valideus decided to launch a sister company in the United States and they have certainly gotten off on the right foot by appointing veteran domain industry executive Jeff Neuman as the Senior Vice President for Valideus USA. Jeff started his new job today. During the first round of ICANN's New gTLD Program, Valideus managed over 120 applications for leading brand owners. It is now providing registry management services to these clients as well as helping the operators of Restricted, City and Community registries to draft their policies and to validate applications.
Neuman's extensive experience makes him especially well suited to further Valideus's expansion into the U.S. For the past 15 years he has served in business, policy and legal roles for Neustar's Registry Services Group where he has been instrumental in providing policy assistance and advice in the fields of Internet governance, intellectual property protection and domain name policy.
At Neustar, Jeff was responsible for the sales, business development, distribution and management of Neustar's franchise TLDs, including .biz, .us and .nyc. He was also responsible for Neustar's response to the new gTLD initiatives, including the launch and administration of each of its 350+ new gTLD applications. Previously, Neuman led the legal team for Enterprise, Media and Registry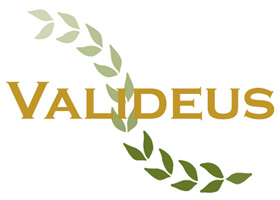 Jeff Neuman
Senior VP, Valideus USA
Neuman, who was a featured speaker at this month's NamesCon conference in Las Vegas, also served on ICANN's Generic Names Supporting Organisation (GNSO) representing the gTLD Registries from 2003-2005, and again from 2010 through 2013. He chaired the gTLD Registries Stakeholder Group as well as a number of ICANN Working Groups on WHOIS, Domain Name Transfers, Policy Development Processes and served on the Implementation Review Team tasked by the ICANN Board of Directors to establish intellectual property protections for the new gTLDs.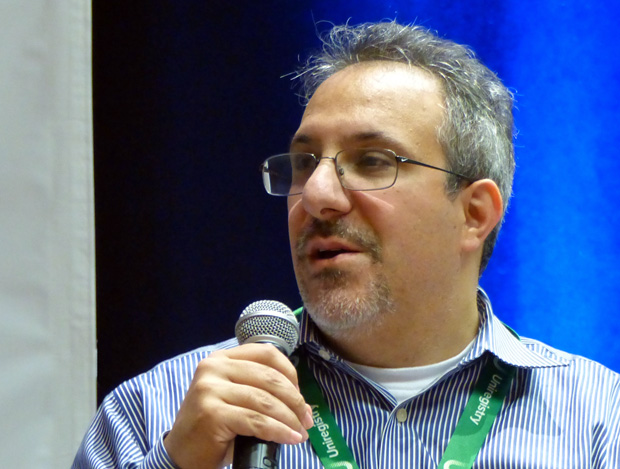 New Valideus SVP Jeff Neuman speaking at this month's NamesCon conference in Las Vegas.
Valideus Managing Director Nick Wood said, "This is a really exciting time for us. We are delighted for our clients. Jeff is a lawyer by training with a profound understanding of internet policy and governance. For the past five years Jeff has been the business lead for Neustar's Registry Services team with responsibility for the application and launch of hundreds of new TLD registries. We are very lucky that he also has the instincts of a technology entrepreneur as witnessed by his successful leadership of the .NYC launch."
Neuman will be based in Virginia and will help the Valideus team to develop the core consulting business while exploring new opportunities. Neuman noted, "Domain registry management is still in its infancy. There are some very significant challenges ahead, especially for Dot Brand applicants who want to use secure registries to enhance their corporate strategies. The stakeholder environment is getting more and more complicated and technologies are changing rapidly. I want to help Valideus and our clients to reach new heights."