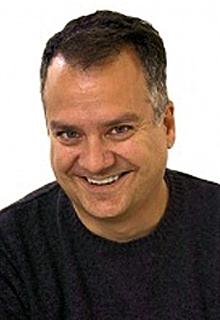 Donuts CEO Paul Stahura
Donuts CEO and Co-Founder Paul Stahura said, "We've built a foundation to create vibrant online communities that drive commerce, participation, communication and the exchange of information. As we promised early last year, there's now a relevant, specific domain name for everyone, promising the ability to identify products, services, communities, companies and organizations."
Donuts recently launched .WORLD into general availability and tomorrow (Wednesday, Feb. 4, 2015) will make .ENERGY and .DELIVERY open to any registrant. Also in the pipeline toward general availability are .COACH, .MEMORIAL, .LEGAL, .MONEY and .TIRES. Those extensions are currently open only to trademark holders but will open to all registrants by the end of March.
Donuts is reportedly ready to apply a full court press in support of their TLDs with a major increase in marketing expenditures this year. During a talk at last month's NamesCon conference in Las Vegas Executive Vice
President Daniel Schindler said Donuts (and other new gTLD registries) would be ramping up promotional spending in 2015 to raise public awareness of the many new options available in the Internet namespace.
Donuts Co-Founder and Executive Vice President Dan Schindler speaking
at the 2015 NamesCon conference last month in las Vegas.