A new gTLD premium domain auction at the Above.com Marketplace entered its final 14 days today. The Radix Registry contracted with Above to have them conduct a sale of 53 previously reserved domains in Radix's .WEBSITE, .HOST and .PRESS TLDs that opened January 12 (you can see the full auction inventory here).
Prior to this auction the registry had these domains priced for registration at premium fees, which the same high fee due upon each renewal. To make this sale more attractive, Radix has modified their usual premium price structure for the domains being offered including lowering renewal fees to the standard cost charged for non-premium domains. In addition to lower reserve prices they have also set Buy It Now prices for those want to bypass the auction process.
The lots include Discount.website, DedicatedServers.host, Juegos.press ("games" in Spanish) and some sets of matching singular/plural domains like Smartphone.website/Smartphones.website, to name just a few. The auction concludes on February 20, 2015.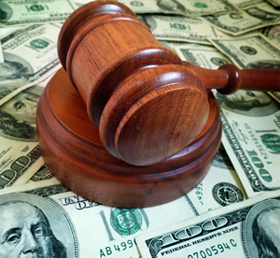 Auction image from Bigstock