After two years as an outstanding broker at DomainHoldings (and 20 years as a successful broker in both the mortgage and domain fields), Tracy Fogarty has left to open her own brokerage and domain consulting firm at eNaming.com. While most high end domain sales are subject to non-disclosure agreements, Tracy has been able to publicly report as many as three six-figures sales in a single week. In addition to her sales prowess she is known for helping promote domains at every opportunity, including at the local level as a co-founder of the South Florida Domain Pros trade association.
Tracy introduced her new enterprise in a blog post at eNaming.com today in which she wrote, "A new beginning always involves leaving something behind and embracing something new and different, and in my case, boldly and excitingly different ó For the first time in my whole life, Iím going to be my own boss! Iíve had a blast serving my clients, taking on new challenges, learning, and contributing. Iím thankful and grateful to all my co-workers and colleagues, clients, and acquaintances. I couldnít be where I am today without you."
Ms. Fogarty said the idea to go out on her own stemmed from asking herself how she could serve her clients better, noting "The answer to that question led me to this moment. I can only do so by being my own boss, talking the talk and walking the walk, and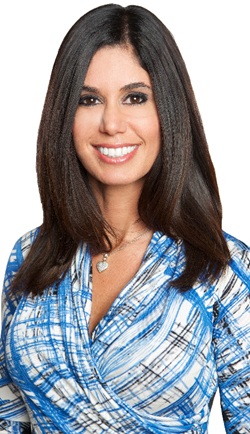 Tracy Fogarty
Founder & CEO, eNaming.com
pushing the boundaries like I have never imagined before. Confucius once said ďChoose a job you love, and you will never have to work a day in your lifeĒ and to Confucius and the rest of the world I want to say, thank you sincerely, I am grateful, wish me luck, I am ready!"
Based on Tracy's track record we have no doubt about that. Congratulations to her and best of luck as she enters this exciting new chapter of her business career.