As just about all of you have heard by now, a domain industry institution, Escrow.com, has been purchased by Australia's Freelancer.com (the world's largest freelancing, outsourcing and crowd sourcing marketplace) in a $7.5 million cash deal that was announced Sunday. Freelancer is a public company (FLN:Australian Stock Exchange Ltd) with 15 million users in 247 countries and a market cap of more than $460 million.
Today Freelancer.com's Sydney based CEO & Chairman Matt Barrie was at Escrow.com headquarters in Orange County, California, meeting with employees and laying out his vision for the company - one that includes a major expansion in every area including new services, more staff, marketing and technical innovation.
Matt is no stranger to the U.S., especially California. The brilliant young executive (SmartCompany magazine named him one of the top 10 Australian entrepreneurs to watch), holds a Masters Degree in Electrical Engineering from Stanford University at Palo Alto and is also a graduate of the prestigious Stanford Executive Program at the Graduate School of Business.
During a break in his rounds today, I had a chance to chat with Matt and Escrow.com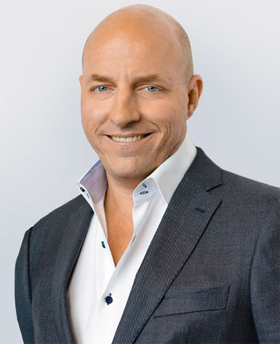 Matt Barrie
CEO & Chairman, Freelancer.com
First (and foremost in the minds of many current Escrow.com customers) Matt and Brandon said it will be business as usual at Escrow.com with no changes in the widely respected staff other than adding more employees as Freelancer's resources are thrown into growing the business and using it to take advantage of new opportunities.
Barrie is especially excited about the potential Escrow.com has to help the company become a major player in the payments space. While millions of Internet transactions are made every day Barrie pointed out that one thing is lacking from the vast majority of them - something very highly valued by buyers and sellers alike - security. If Escrow.com is synonymous with anything it is security. When you pay by credit card your data can be stolen, a seller who accepts PayPal can get hit with a chargeback, losing both the money and their merchandise, etc. At this stage Barrie doesn't want to reveal the payments strategy he has in mind but based on his track record of turning small companies into major corporations with market caps in the hundreds of millions of dollars, anything is possible.
Matt Barrie (left) and Brandon Abbey at Escrow.com headquarters in California.

Payments are just one of many synergies Barrie expects to take advantage of with Escrow.com now on board and that has long time company Escrow.com President Brandon Abbey and his team members excited too. Asked how he thought having Freelancer as its new parent would help Escrow.com, Abbey said, "The amount of resources behind us now is tremendous and will fuel growth and improvement in everything we do."

Barrie concurred and said he saw his job as handling resource allocation - meeting with the Escrow team to find out what they need and give them the tools they need to grow.

I also had to ask Barrie about the widespread perception that the price Freelancer paid for Escrow.com was "a steal". He said that he was certainly excited to acquire the company but felt a fair price had been paid (something Australian blogger Michael Gilmour concurred with after analyzing the Escrow.com financials).

Abbey said that some of that perception of a low sales price stemmed from the fact that even though Escrow.com has a major presence on the Internet it was actually still a small company. The fact that they have achieved the remarkable visibility they have with limited resources is a testament to the job Abbey and his team have done over the years - a job that has now created an opportunity to soar to new heights they are just beginning to imagine.