Above: A talented solo guitarist set just the right mood for THE Domain Conference's Welcome Party Sunday night atop the Hyatt Regency Pier 66 Hotel in Fort Lauderdale.
Below: Germany's Key-Systems and their South Florida based Moniker domain monetization unit has a big contingent at TDC, including Key-Systems CEO Alexander Siffrin (far left) and Management Board member Jochen Kieler (far right). Their party included Moniker COO John McLaughlin (second from left).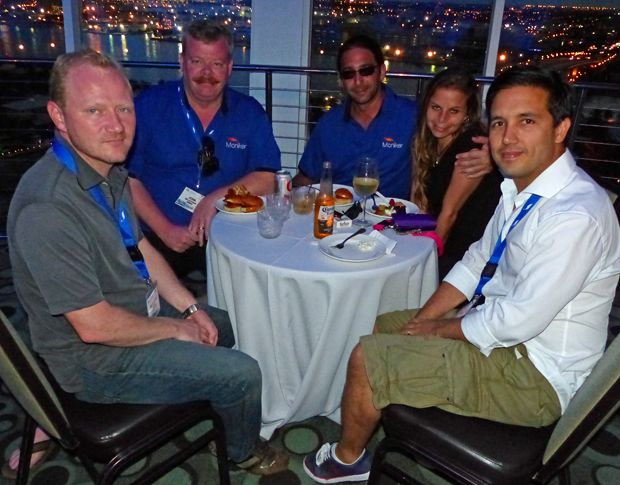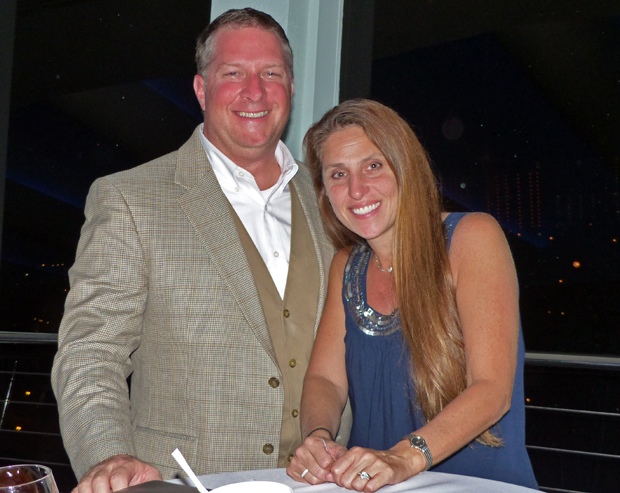 Above: South Floridians Chris Leggatt (DomainHoldings Brokerage Director) and Bari Meyerson-Kissel (eNom) catch up at the opening night party.
Below: A family that "domains" together...(L to R) Marty Kaulins, Ilze Kaulins-Plaskacz, Ilze's son Gerrit and husband John. Ilze and John were also celebrating their 25th anniversary Sunday!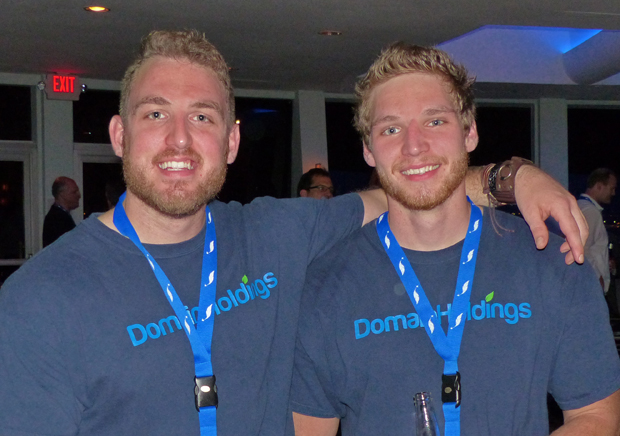 Above: Brothers and fellow domain brokers Hobi Michaelec (left) and Slade Michalec, who have made a big splash at DomainHoldings.com.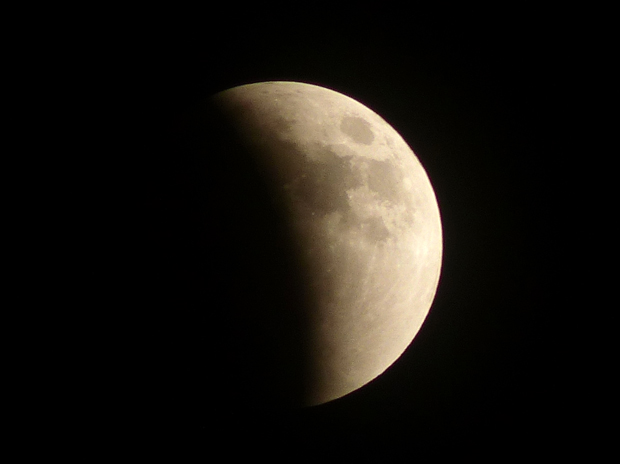 Above and below: A lunar eclipse Sunday night captivated people around the world, including those at THE Domain Conference who crowded onto the Pier 66 Hotel's rooftop deck when the full moon began going into eclipse a little before 10pm.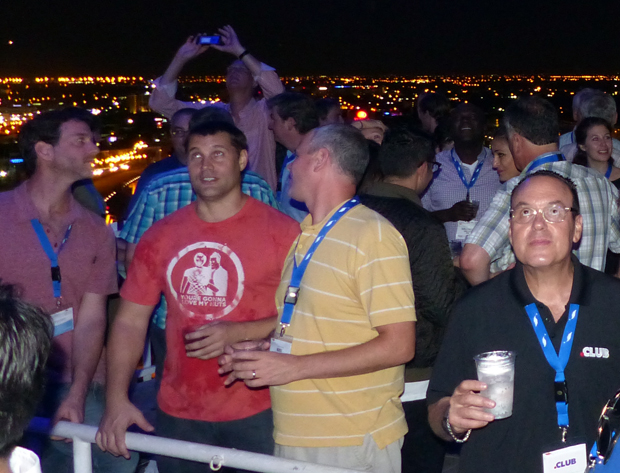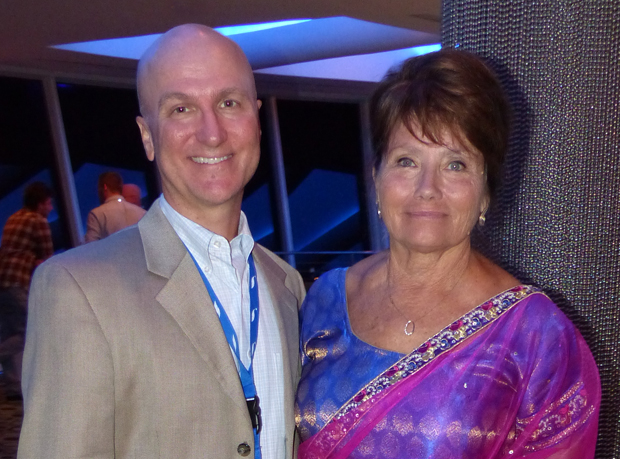 Above: On the way out at the end of a wonderful opening night at THE Domain Conference we bumped into industry veteran Aaron Kvitek, who joined Above.com as Senior VP for Strategic Marketing last month. Aaron, one of the nicest guys in the business, was instrumental in staging many DOMAINfest Global conferences when he was with Oversee.net.
As I write this it is early Monday morning and we are getting ready for a full day and night of business and social activities that will run from 9am-Midnight. With no foreseeable downtime in that stretch my next post from Fort Lauderdale - with all of the Monday photos & highlights - will likely be published here on Tuesday.