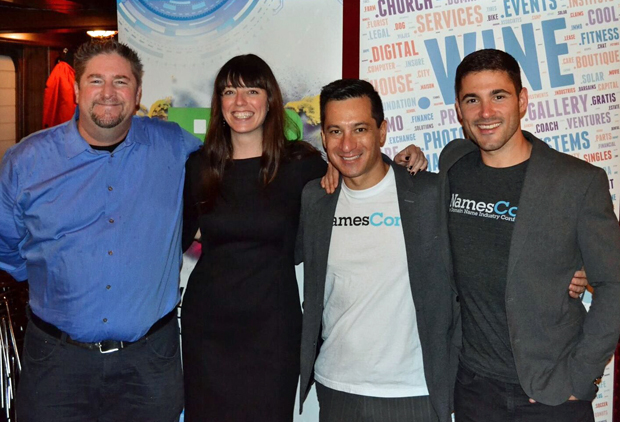 (L to R): NamesCon Co-Founder Jothan Frakes, Coordinator Terri Potratz, Co-Founder Richard Lau and Producer James Morfopoulos are making final preparations for the big show next month.
There is also a big section about NamesCon, including a history of how the conference came to be created, in our December Cover Story profiling Richard Lau that was just published this morning. Richard has an amazing life story and we cover it all. If you have ever met the veteran domain investor and life long entrepreneur then you have met a walking miracle. Cancer was supposed to end his life at 30 - instead he made a recovery that left his doctors in disbelief and has since dedicated his life to giving back.
A big way Lau is doing that is serving as Executive Director of the WaterSchool - a life saving charity that he has helped raised hundreds of thousands of dollars for through WaterNight events at NamesCon. In fact, as Richard told us in the article, the primary reason NamesCon was started was to fund WaterSchool's efforts to bring a inexpensive but effective clean water solution to developing nations around the world. His illuminating and inspiring life story is one you won't want to miss.