City Brand Media, LLC, (CBM) a media publishing and management company with offices in Oakland, California and Scottsdale, Arizona, has signed a deal with Palm Beach, Florida based WorldReach Domains, LLC to develop TheMiddleEast.com and more than 220 additional national and international Geo Domain websites. The sites will be developed on City Brand Media's custom user and mobile-friendly platform that is currently being utilized by 140 U.S. City(dot)com sites (Scottsdale.com being just one example).
Fred Mercaldo, CEO and partner at City Brand Media, LLC said, "We admire WorldReach Domains, LLC's incredible portfolio of both national and international domains, and we are confident the strategies and overall game plan we've developed for it will add tremendous value to each and every site. The U.S. domains give City Brand Media exceptional reach in nearly every market, while the international domains will provide us with tremendous visibility into many great destinations worldwide. We are thrilled about this portfolio and the opportunities and challenges it presents, as we believe it will greatly aid our national advertising efforts and increase the sites' traffic and reach." 
Until now, City Brand Media's portfolio has included only U.S. City(dot)com sites, making TheMiddleEast.com the first international domain name for the company. 
"The real game changer for us is the opportunity to develop TheMiddleEast.com," Mercaldo said. "Our goal is to provide the online world with a definitive website on all things related to the Middle East. We have existing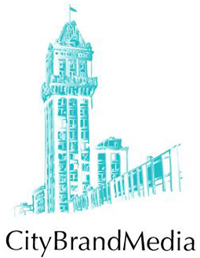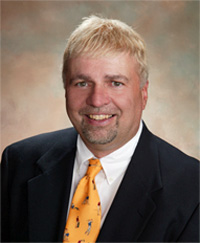 Fred Mercaldo
CEO & Partner
City Brand Media, LLC
associates in Dubai, and plan on establishing a separate international division within City Brand Media to fully develop this iconic site, along with the many other international sites currently in negotiation. While our final strategies are not yet decided, we can state that we intend to partner with some quality content providers and news services, and also concentrate our efforts on the luxury and high end travel and tourism opportunities the region represents."
Keith Shanahan, owner of WorldReach Domains, LLC, said, "Since the late 90's, we have been seeking a company that shares the same vision and understands the great value of the famous geographic and city domains we own. Upon finding Fred and his partnership group at City Brand Media, it became immediately clear that our search was over."
City Brand Media was originally established to represent a network of 140 City(dot)com websites across the country. The company plans to launch an additional 100 or more City(dot)com websites in 2016, bringing their reach to over 250 pure City(dot)com brands by the end of 2016. Cities included under the company's umbrella range from small upscale communities to large metropolitan areas. In addition to providing management of the sales, marketing and advertising functions for the network of sites, City Brand Media identifies and procures both national and local partnerships beneficial to its readers and advertisers.