China's Yuan becoming a reserve currency, Virtual Reality, 3D Printing, the potential for India to become the next China (although less optimistic about this) and the economy (at least in the USA) possibly shaking it off after nearly a decade of stagnation."
"Look for continued growth in short domains and one word .com brands in 2016. Potentially exponential growth. But by the same token, expect tremendous amounts of volatility and uncertainty. Have faith in the fact that a great domain name continues to be one of the greatest single asset investments you can make, ever more interesting and valuable by the day as governments increase currency controls and restrictions. There will be more money entering the domain market than we have ever before seen, but it will be highly concentrated on top tier domain assets. Long domains (3 words plus) will continue to fall out of favor for many reasons and shorter is better will continue to be the mantra. Expect a lot more consolidation of companies (service providers) as well as portfolios. The way we think about domain name sales and end user transactions may very well get turned on its head with innovative lease or lease to own options coming to market."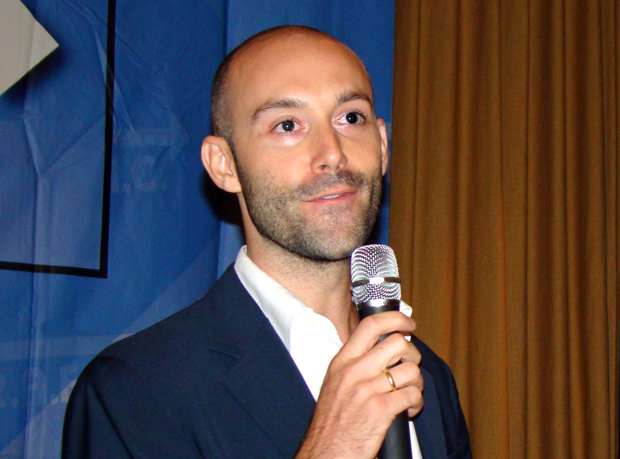 Andrew Rosener speaking at the 2010 T.R.A.F.F.I.C. Vancouver Conference in Canada.
Thanks again to Andrew for sharing his insight. While I wish I had gotten it into print when I was supposed to, it wound up being a pleasant surprise in another way - kind of like taking down the Christmas tree only to find a really cool package still under there that you missed Christmas morning!