On Thursday (Feb. 4, 2016) Allegravita, well-known strategic advisors to companies who want to do business in China, announced a new partnership with the highly regarded former Chief Strategy Officer at ICANN, Kurt Pritz, who during his time there was regarded as the "point man" for ICANN's ambitious new gTLD program. After leaving ICANN in 2012 Pritz remained in the industry as Executive Director of the Domain Name Association until he resigned from that post this past October.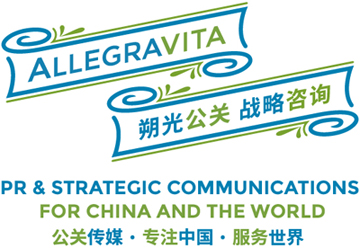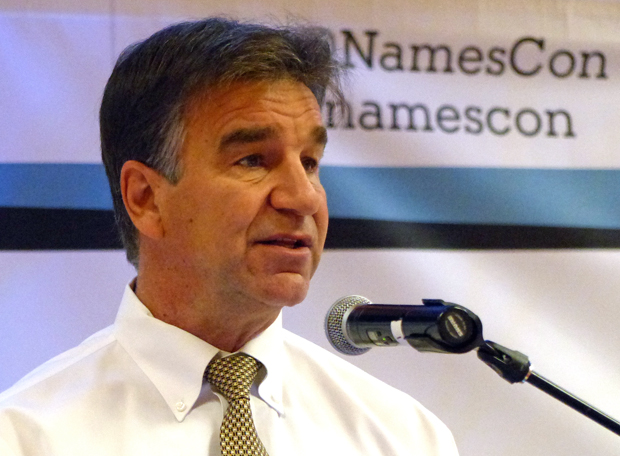 Kurt Pritz speaking at the January 2015 NamesCon conference
while serving as Executive Director of the Domain Name Association.
I connected with both Pritz and Allegravita CEO and Co-Founder Simon Cousins to find out more about what the partnership would entail. Cousins said, "What we have with this partnership is a really unique melding of skills, knowledge and networks. Allegravita brings 13 years of deep comprehension of Chinese markets - sales channels and consumers, B2B, B2C and B2G - and a highly efficient approach to our client work that we call 'relentless delivery'. Kurt brings a long and distinguished career encompassing hundred-million dollar budgets at Disney, running the new gTLD program at ICANN (and testifying to Congress more than once), rarely-paralleled networks of key internet sector decision makers worldwide (very much including our home territory of China), and a calm, disciplined attorney's mind."

"Over the last couple of months that we and Kurt have been experimenting with special projects, we've tested our suspicion that our chemistry is really compatible. We have found it

Allegravita CEO Simon Cousins
speaking at NamesCon 2015

to be better than we expected. End result is that the Allegravita team in China and the U.S. has loved working with Kurt; he knows every single exec and most of the managers in every one of our 15 (to date) domain registry retainer and project clients, and his contributions to the 2016 strategic planning process for several of our clients have already borne fruit."
Cousins added, "You probably won't see a whole lot of Allegravita and Kurt in the year ahead: this is because it is our habit to work in the background, ensuring our clients are winning and gaining the improved profiles and sales figures we're paid to help them with. A few times a year we're on public display, such as when we present our China Masterclasses and boot camps or are invited to comment on China business or regulatory conditions. But mostly we're working hard in the background, always for our clients' benefit. And that is what will distinguish our work in the Year of the Monkey and beyond, with Kurt in our partnership: our fantastic clients will continue to post record results in China and Chinese-speaking markets."
Pritz told us, "I am extremely honored that Simon, Co-Founder and Head of Corporate Services Catherine Davis and the Allegravita team have welcomed me as an appropriate partner to help them develop their business in a way that continues to meet the needs of their growing client list. Much of Allegravita's success to date can be attributed to their deep, talented and experienced team, which offers a set of highly valued and unique skills to assist entry into the Chinese business market."

"Due to a variety of economic circumstances, domain names are of singular value in China as an investment and the coincident introduction of new TLDs means a great opportunity for both registry operators and registrants alike. Allegravita is the only firm with the contacts, local knowledge and business acumen to make the connections that enable domain name registries access to this huge developing market. Success begets success and

demand for Allegravita services continue to grow because of the respect Simon and his team have engendered, not only in the industry, but throughout China. I am very excited to join the Allegravita team at this critical time."

In a related note, there is a lot of interesting information about Allegravita's work over the past year that was published in a 2015 Review on the company's website earlier this week.