ICANN has found the new President and CEO they have been searching for to succeed Fadi Chehadé who will leave those positions effective March 15, 2016 (Chehade announced his plans to step down in May of last year). Leadership of the domain name system's oversight body will pass to Göran Marby, an experienced business executive and government leader in Sweden who will move from Stockholm to ICANN's Los Angeles headquarters when he begins work in May 2016 (Akram Atallah, President of ICANN's Global Domains Division, will serve as acting CEO during the two-month gap between when Chehade leaves and Marby arrives).
Dr. Stephen Crocker, Chair of the ICANN Board of Directors, said "I'm delighted to announce Göran as the new head of ICANN. His leadership experience as a technology CEO and start-up founder as well as his current experience as Director-General of the Swedish Post and Telecom Authority (PTS) will be invaluable as ICANN moves towards the next chapter in its history. We conducted an extensive, global search and Göran impressed us all throughout with his shared values, operational experience and understanding of the Internet ecosystem. I'm looking forward to working with him and what I know will be his substantial contribution to ICANN and to helping ensure a stable, secure and unified global Internet."
Marby aid, "I am very excited to be joining ICANN and joining at the start of a new era for the organization and the community. While I know there is much for me to learn, I am eager to work with ICANN's multistakeholder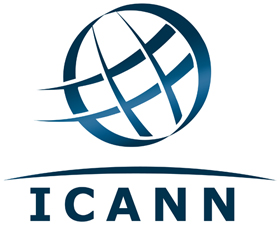 Göran Marby will become President
and CEO of ICANN in May 2016.
community to continue all the good work that ICANN has been doing and am very committed to implementing thecommunity's decisions – both with respect to the IANA Stewardship Transition, but also in the myriad important areas of ICANN policy development as it fulfills its mission."
Marby has more than 20 years of experience in the Internet and technology sectors. Prior to joining PTS he co-founded AppGate Network Security AB, a security software company where he served as CEO between 2002 and 2009 with a focus on international customers and operations. He has held several other leadership roles in the Internet and technology sectors including as CEO of Cygate, a network services company, Country Manager for Cisco in Sweden and as CEO of Unisource Business Networks in Sweden. Marby holds a Bachelor of Science degree from the University of Gothenburg School of Economics.