admission for two when you bring your spouse to the event that will run September 10-14 at the Hyatt Regency Pier 66 Hotel in Fort Lauderdale. The scenic hotel sits between the Atlantic Ocean and the Intracoastal Waterway, making it a perfect place to combine business and pleasure with your loved one.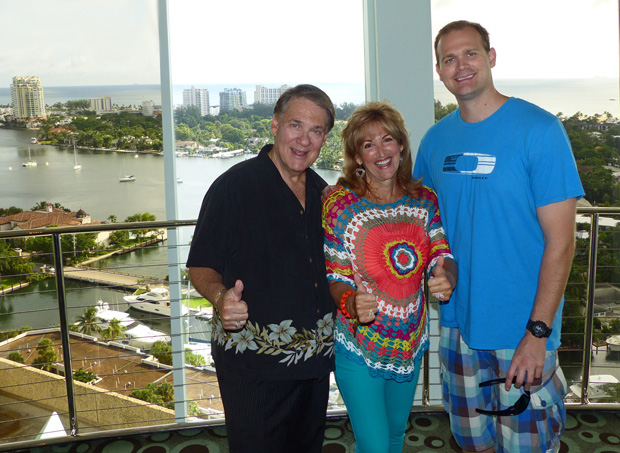 THE Domain Conference Co-Founders Howard Neu, Barbara Neu and Ray Dillman Neu
at the Hyatt Regency Pier 66 Hotel in Fort Lauderdale, Florida.
The Neu family will be going into this year's show with the wind at their backs. Howard noted, "The positive buzz from those who attended THE Domain Conference 2015 has been overwhelming! The ambiance, the food, the networking, the content, the venue - just go to our website and read the testimonials. More business is done in four days than the rest of the year and rooms at the Hyatt are still only $109 per night with free wifi and no resort fee. The hotel is only 10 minutes from the Fort Lauderdale International Airport and it has the biggest hotel campus in South Florida with the pool area and cabanas reserved solely for THE Domain Conference attendees. So go to our website and register today - and donít forget to click on the Venue and reserve your rooms at the lowest price available."