It's no secret that Chinese buyers have given the domain market - both new registrations and aftermarket sales - a huge boost is recent months. Everything from top-tier short .coms to random four-letter acronyms and numeric domains to new extensions like .xyz, .top, .club and others have all benefited mightily from China's embrace of domains as long term assets.
The list also includes a couple much older re-purposed ccTLDs that were the "new gTLDs" of their day - .WS (representing Samoa) and .CC (originally assigned to the Cocos and Keeling Islands). Nearly 20 years ago, entrepreneurs, wanting to carve out a share of the rapidly growing Internet land rush, cut deals with the governing bodies in those countries to rebrand and market the TLDs globally as alternatives to .com.
For example, Alan Ezeir and Michael Starr of Global Domains International (GDI), who founded the new .WS in 2000, positioned their extension to mean "website". While those TLDs never made big waves in the aftermarket they piled up more than enough registrations to keep them quite profitable through the years. Now - thanks to China - they are doing better than ever.
Ezeir said, "The rise of the Chinese Domain Market has been a thrill to watch. In December 2015 alone, thousands of .WS domain names were registered in China. The entire 4-number Chinese Premium .WS space sold out over a three day period in December. GDI has partnered with experienced industry leaders to help accommodate the .WS growth in China, and we are excited to announce new policy changes that will help meet this demand."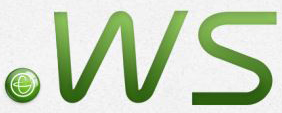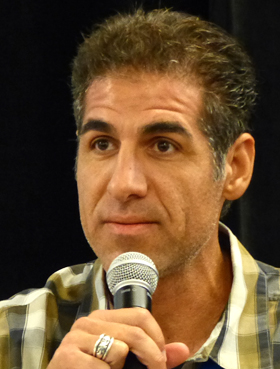 Alan Ezeir, Co-Founder & President
Global Domains International
"Our premium domain pricing for all 2 and 3 character .WS domains is changing. Beginning today (February 22, 2016), all new registrations of 2 and 3 character domains will be sold for a onetime premium rate which includes one year of registration. All renewals and transfers will be charged at the same rate as all other standard .WS domain registrations. This pricing change will be extended to all our registrars as well. So whether someone buys directly from us or one of our registrars, everyone will be able to take advantage of our new pricing."
In conjunction with that pricing change, today at 3pm (US Eastern time, 12 Noon Pacific, February 22) .WS is starting a series of exclusive Name Jet auctions featuring 22 two and three character .WS domains at no

reserve. Those domains will have standard renewal prices. Ezeir noted their 1-3 Character domains previously had yearly premium fees but that is no longer the case. Transfers also now work just like any other standard TLD (to and from any of the approximately 100 registrars that carry .ws). In the past .WS domains had to stay with the registrar originally used to purchase them.
In another recent changed, Ezeir added,"5-20 all-number .WS domains (5N-20N) had been held back at the Registry level since we launched the .WS top level domain. We made those domains available for registration for the first time on January 28, 2016 - all at standard domain pricing - and we are are seeing strong demand in our numerics, currently being registered in volume in the 5 number space."
There is a fascinating story about how Ezeir and Starr originally acquired the rights to .WS, an effort that started in the late 1990s. You can read all about that here.