If you have visited Escrow.com recently you have no doubt noticed the completely revamped website installed by the new owners, Freelancer.com, who acquired the company last year. In addition to the inviting new interface the Escrow.com crew has been hard at work expanding backend capabilities, office hours and services. General Manager Jackson Elsegood sent me a note about the latest of those that was launched today - the Domain Name Concierge service.
Escrow.com has long been the go to platform for thousands of buyers and sellers who wanted to secure their transactions. That was done by having buyers send their money to Escrow.com who held it until the seller delivered the domain. The system has safeguarded millions of dollars in sales but some clients wanted one more feature. In addition to having Escrow.com hold the money, they wanted them to hold the domain too. That would insure the seller followed through on their promise to deliver the name and the buyer could never claim the domain was not delivered.
The new service launched today fills that void by giving the parties to the sale the option of upgrading to the Concierge service and having Escrow.com handle both the funds and the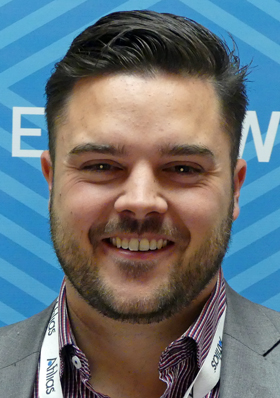 Jackson Elsegood
General Manager
Escrow.com
transfer of the domain to the buyer's registrar. In addition to beefing up security this also eliminates the need for an inspection period which can speed up the transaction. Elsegood noted, "Many buyers and sellers have told us that they prefer the security of an independent third party completing the transfer of the domain on their behalf. We are glad we are now able to offer that service to our customers."
Escrow.com holds accounts with all major registrars and can receive domains via push or authorization code. Personal assistance with processing domain transfers to Escrow.com is also available over the phone and via email on business days from 8am to 11pm Pacific Standard Time. For more information on the Domain Concierge Service or to calculate the fee for a Domain Concierge transaction on Escrow.com, both buyers and sellers can visit https://www.escrow.com/services/domain-concierge.