Donuts Inc., the world's largest operator of new gTLD registries with nearly 200 domain extensions in their portfolio (.media, .photography and .life are just a few examples), announced some key changes in their management suite today. Co-Founder and CEO Paul Stahura (who was profiled in our July 2015 Cover Story) decided to turn his CEO duties over to Bruce Jaffe, who has been serving as a Consultant and member of the Board of Directors.
The move allows Stahura to move into a different full-time role as Executive Chairman that will allow him to focus on long-term strategy and innovation, including mergers and acquisitions, new business models and partnerships with companies who are finding new utility for the DNS.
Stahura, who is the company's second largest shareholder, has been CEO since Donuts' formation in 2010. In Jaffe he is confident that he picked the right successor. "Bruce's deep operational experiences in the corporate environment, coupled with his enthusiasm for strategy and scaling high growth businesses make him an impeccable fit for Donuts," Stahura said.
Jaffe, who serves on several public and private boards, has been an active technology investor, consultant and advisor. He previously held a variety of executive positions at Microsoft, most recently leading its corporate development group where he directed some of the company's largest transactions and strategic initiatives.
Jaffe said, "I'm very excited to join Donuts. Our founding executives, and in fact the entire Donuts team, represent the best and brightest in the industry. We've had tremendous success since our founding, helping shape an industry where new domain names grew by more than 200% in 2016, now totaling more than 27 million."
The new roles for Stahura and Jaffe weren't the only changes the company announced today. They also revealed that John "JP" Pollard, a global cloud-services veteran and serial entrepreneur, has stepped into the newly created role of Chief Revenue Officer. Pollard is responsible for managing the sales, business development, marketing and public relations teams and will report directly to Jaffe.
Prior to joining Donuts, Pollard held various roles with Microsoft before leading the international expansion of Expedia. He later co-founded and was CEO of Jott Networks, a mobile phone voice service and application acquired by Nuance in June 2009. He was also co-founder and CEO of Elemental Foundry, acquired by Porch in 2014. Pollard has served as CEO In Residence at Madrona Venture Labs, as a board advisor for React Mobile, and hosts the @techvitamin podcast.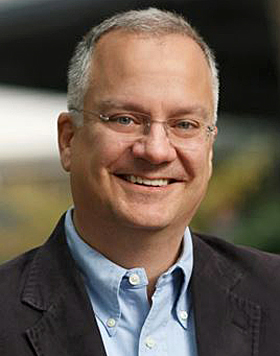 Executive Chairman Paul Stahura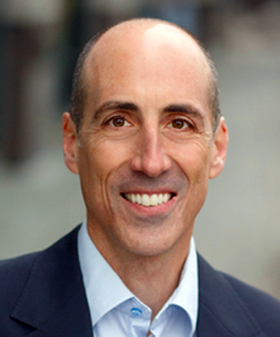 CEO Bruce Jaffe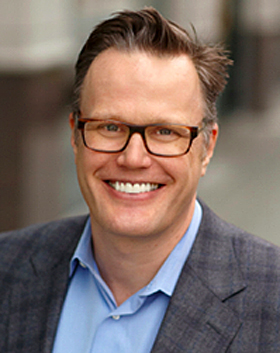 Chief Revenue Officer John Pollard