George Hong was on hand for the show that his company, Guta.com, helped sponsor and George was kind enough to send us some photos and highlights from the event so we could share them with you.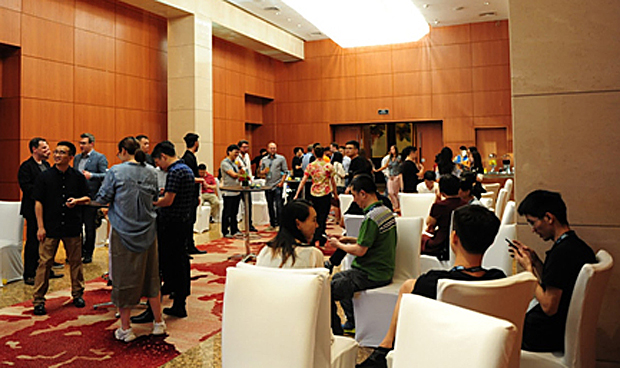 Above & in the 3 photos below: Scenes from the 2018 Coudfest/NamesCon China
Welcome Party hosted by Digicert Wednesday evening, June 27 in Shanghai.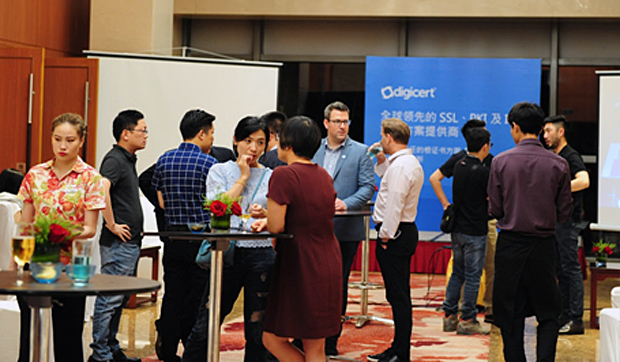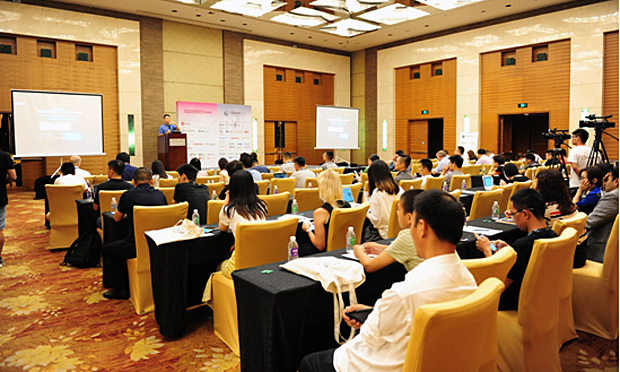 Above: The next two days, Thursday and Friday, June 28 & 29, gave attendees a chance to benefit from a wide variety of presentations, panel discussions and networking opportunities.

At left: Peng Wang from Ali Cloud Domain got things started Thursday morning with a report on domain name industry development.

Below: In another popular session Thursday Jian Zhang from Baidu Cloud presented an Exploration of ABC (AI, BigData and Cloud Computing in the Digital Era at Baidu.
Above: The wide ranging panel discussions at NamesCon China 2018 included this one moderated by Jun Yang of West.cn (at far left) that covered the current state of New gTLDs. China has become the best market for some of the new extensions that have been licensed to operate there.
Below: The final panel discussion Thursday focused on how to make Successful Domain Transactions. It featured (left to right): Host Yue Feng from Newg.tv, George Hong (Guta.com), Peibi Wang, Giuseppe Graziano (GGRG.com), Xiaochun Deng (YuMing.com) and Jim Wang (Goddady).
During this one-hour discussion the panelists covered end user domain sales, the type of names end users are buying, the potential impact of New GLTDs on the domain industry if ICANN opens another round of new GLTD applications, the difference in how mainstream domaining is viewed by participants in China and the West and the future value and sales cycle of domain names.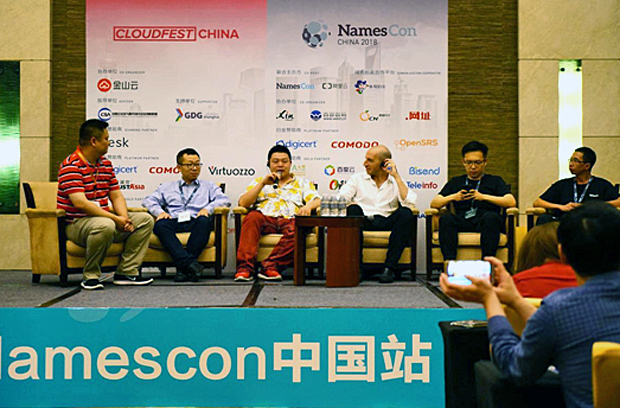 There were many more business sessions throughout the day as well as a global online domain auction on Friday.

At right & below: In between seminars and during afternoon tea breaks, attendees visited the Exhibition Hall to get information from service providers like domain brokerage Guta.com (at right) or enjoy some game and entertainment provided by companies like the .CLUB registry.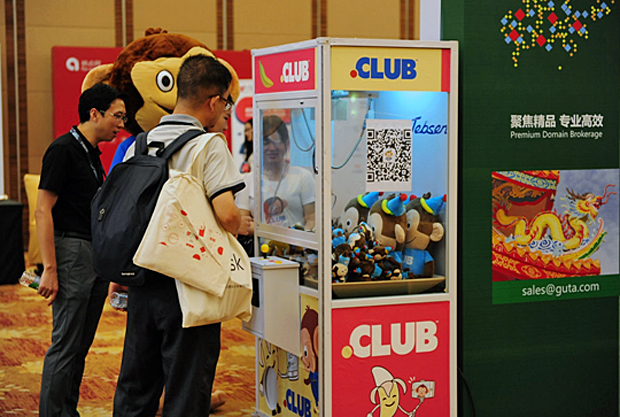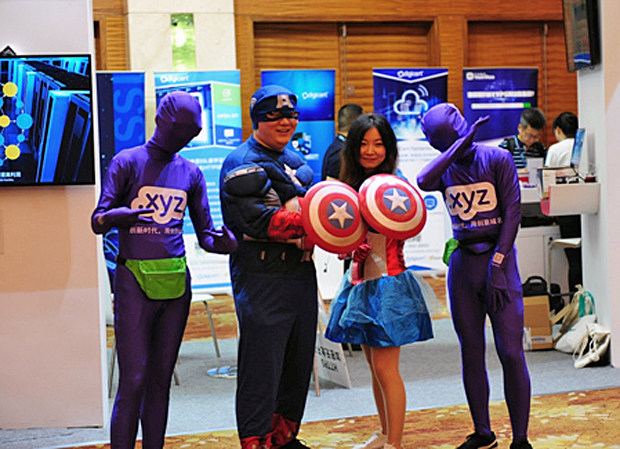 Above: The purple men from .XYZ were also a big draw in the Exhibition Hall where they took on TrustAsia in some Superhero cosplay.

At left: After a busy day of conference activities, attendees re-fueled Thursday evening at a VIP Dinner Party hosted by Cloudfest China and NamesCon China.

June wound up being a busy month for NamesCon as the China show came less than three weeks after their first NamesCon Europe conference in Valencia, Spain. Events like these have made it possible for domain
industry participants to build business relationships and personal friendships around the globe. That is something that I've always believed makes this one of the best of all worlds for Internet entrepreneurs.