When domain sales are made at the upper end of the aftermarket the price paid is revealed in only a small fraction of those transactions. Of those that do come to light, the news often comes months (or ever years) after the sale has been made. The latest example of that is Cover.com - a domain that a startup insurance company acquired last year at a price that has only now been made public - $825,000 (a number that will put it among the 10 biggest sales reported for 2017 when our Top 100 Chart for that year is updated following our next weekly sales report).
Over the years George Kirikos has uncovered countless top tier sales while going through SEC filings made by public companies, so it was not surprising that I first heard the Cover.com news from him. However, in this case, Kirikos didn't find it in an SEC report - he spotted it in an article that the Co-Founder and CEO of Cover.com, Karn Saroya, personally wrote for Entrepreneur's Handbook (published November 21, 2018) about the path his company took to secure their dream domain from Digimedia.
Karn's story is a great account of the month-long negotiations that went into acquiring Cover.com and why his company, as a startup,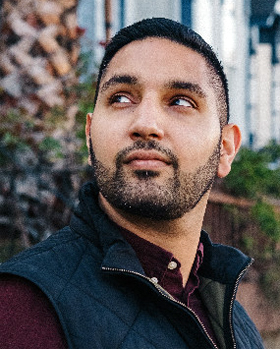 Karn Saroya
Cover.com Co-Founder & CEO
decided it was worth committing such a huge percentage of their available resources to getting the domain name they wanted. He noted, "Cover just made sense. There is probably no better name to build a brand on in insurtech. You see companies using every permutation of the word, so why not own the word outright?" Today Saroya is more convinced than ever that the company made a smart purchase. "Fast forward one year and Cover has scaled significantly and recently closed our Series B funding round," Saroya said. "Each week that passes only further vindicates our decision to commit to the brand name. We sell an intangible product and at the end of the day, we're in the trust business. Owning Cover.com has lent an extra level of legitimacy to the brand and this, in turn, has translated into sales."
Karn's story reminds me so much of the story of the $1 million acquisition of Ring.com in 2014 that Ring CEO Jamie Siminoff revealed earlier this year. While talking about how valuable the domain name has been in Ring's meteoric rise Siminoff said he would estimate the name turned out to be worth between $30 million and $50 million to the company! Cover.com has a lot of room to grow and when Saroya's company is four years down the line (as Siminoff's was) I wouldn't be surprised to hear him making the same kind of assessment. Both of their stories are powerful testaments to the extraordinary value of a great domain name when one is put in the right hands.
(Posted November 26, 2018)