We took over 1,000 photos at the T.R.A.F.F.I.C. East conference in Orlando May 20-24. Barbara Neu, wife of T.R.A.F.F.I.C. co-founder Howard Neu, took hundreds more that she graciously shared with us. Many photos were used to illustrate our comprehensive conference review article, but we had so many more great shots we wanted to post some of them in this Photo Gallery for everyone to enjoy.
Barbara has a great photographic eye and get a lots of terrific "people" pictures (more than I do because I am tied up much of the time covering the seminars and other sessions). So, the first section below will all be shots she took. I don't have identification for all of the people in Barbara's photos, so if you see yourself in one and would like your name added to a caption, just drop me a note with the information (editor@dnjournal.com).
The second section will be additional photos we snapped. I do have names for most of the people in those and they are noted, but again if you see a missing name, let us know and we will add. Without further adieu, here's the inside view from T.R.A.F.F.I.C. East.
Photos Below Courtesy of Barbara Neu (except first and last photos on this page by Ray Neu):
Jeff Beasley, Barbara Neu and Ammar Kubba (COO of T.R.A.F.F.I.C. sponsor TrafficZ)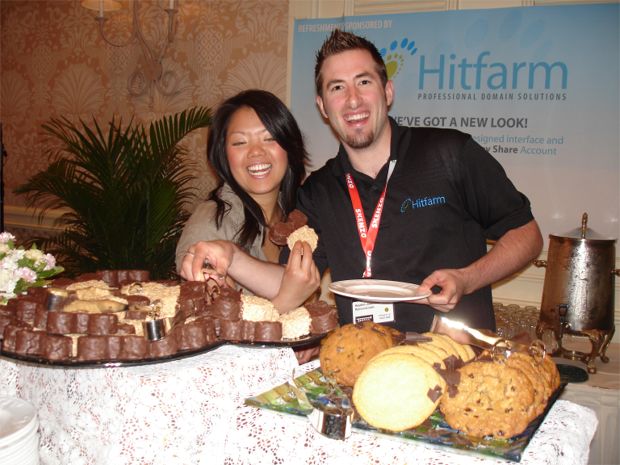 Hayden Johnston wrestles for a treat at the HitFarm table.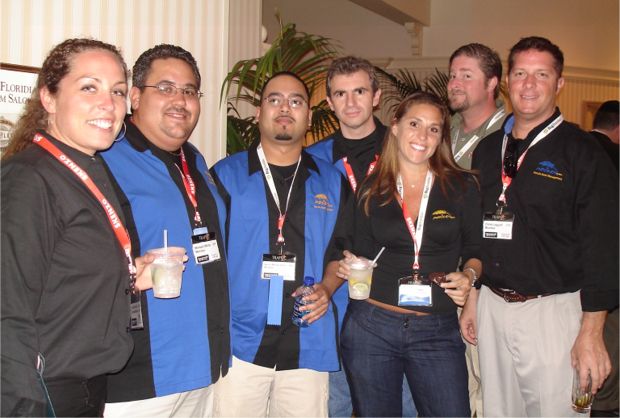 Staffers from Oversee.net and Moniker.com enjoying the show.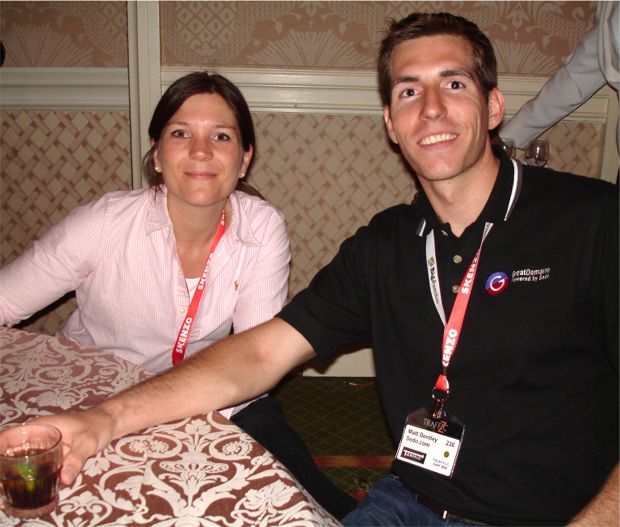 Lissi Mack de Boer and Matt Bentley were on hand representing Sedo.com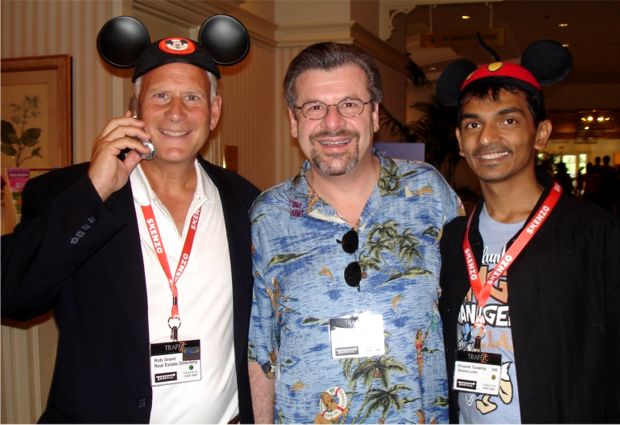 Rob Grant, Rick Schwartz and Divyank Turakhia
Parked.com crew at the indoor Beach Party they hosted.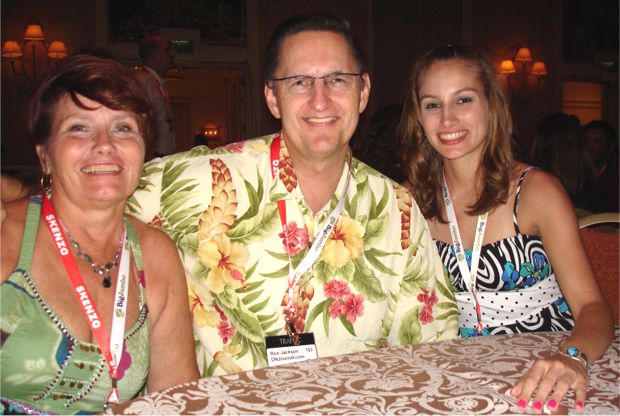 Diana, Ron and Brittany Jackson
Andezej Bartosiewicz and Monika Sowinska enjoy a snack
(T.R.A.F.F.I.C. is not the place to start a diet!)
TrafficZ's Sevan Derderian whips up some goodies.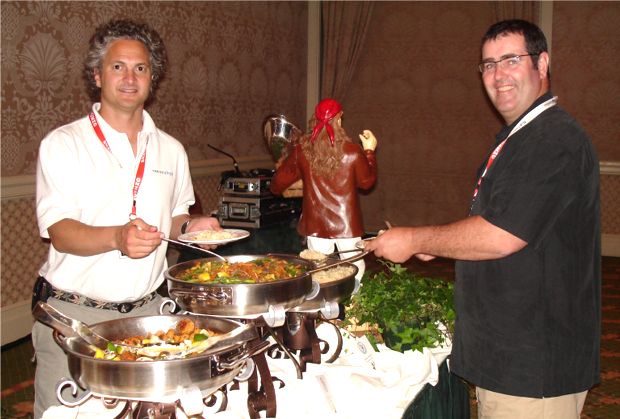 Enrico Schaefer (Traverse Legal), left, and friend hit the buffet line.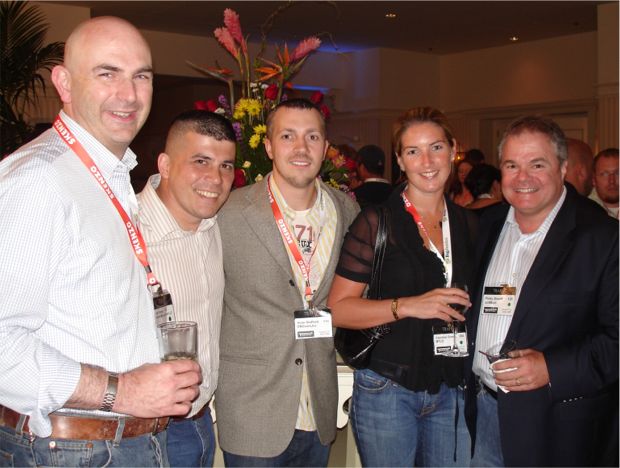 Good looking group anchored by Sean Stafford (center) and
.Mobi's Pinky Brand on the right end.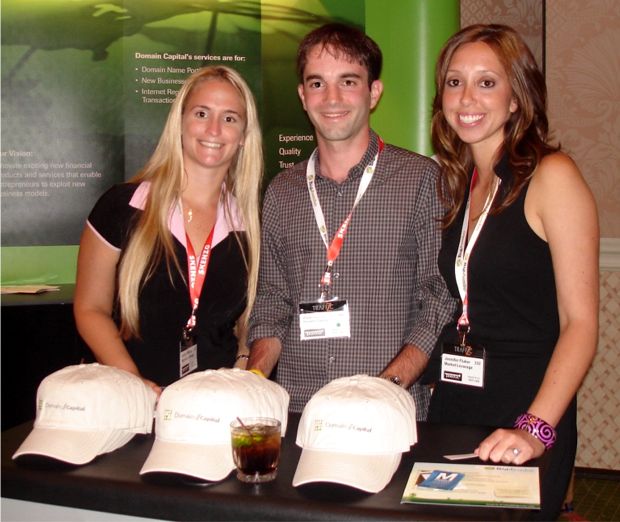 Vince Harasymiak (center) welcomes two visitors to the DomainCapital booth.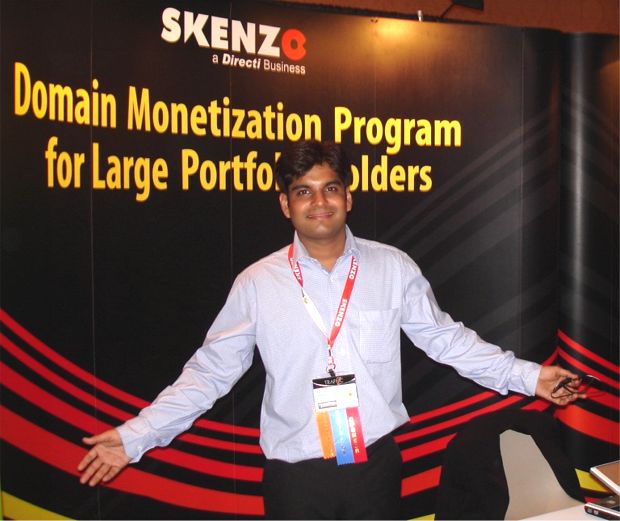 Ashish Chopra invites attendees to Skenzo World.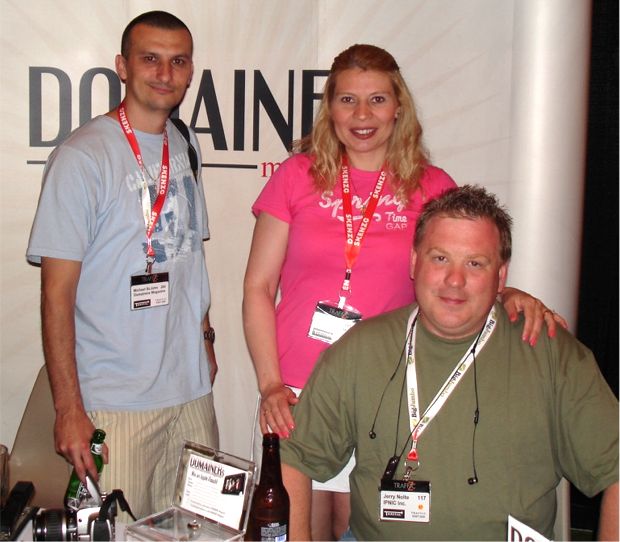 Michael St. John, Cindy Nolte and Jerry Nolte (all from Domainer's Magazine)
Freddy Schiwek, Markus Schnermann and Xavier Buck all came from Europe
Two of the brightest young CEO's in the industry:
Divyank Turakhia (Skenzo) and Kevin Vo (TrafficZ)
Ray Neu, Alexander Schubert and Chris Legett.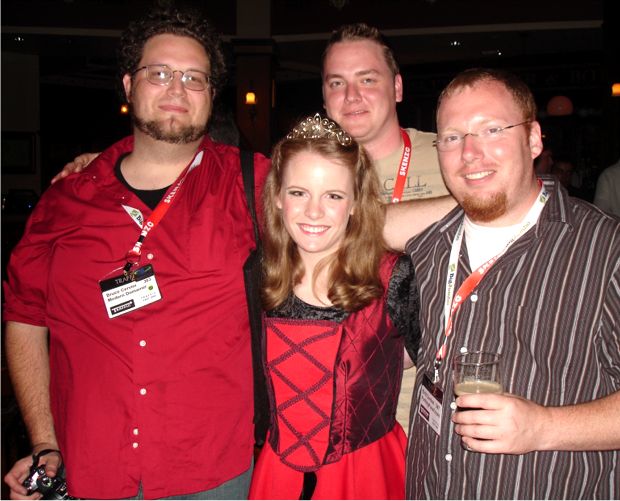 One of the dancers from Disney's Raglan Road Irish Pub surrounded by domainers
at the TrafficZ party. Bruce Cervini (Modern Domainer Magazine) is on left
and Britt Cordon (ParkingPanel.com) on right.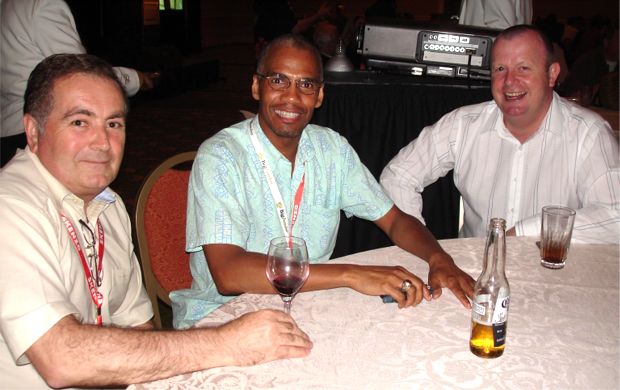 Elton Ghee (center) with two new friends from Great Britain.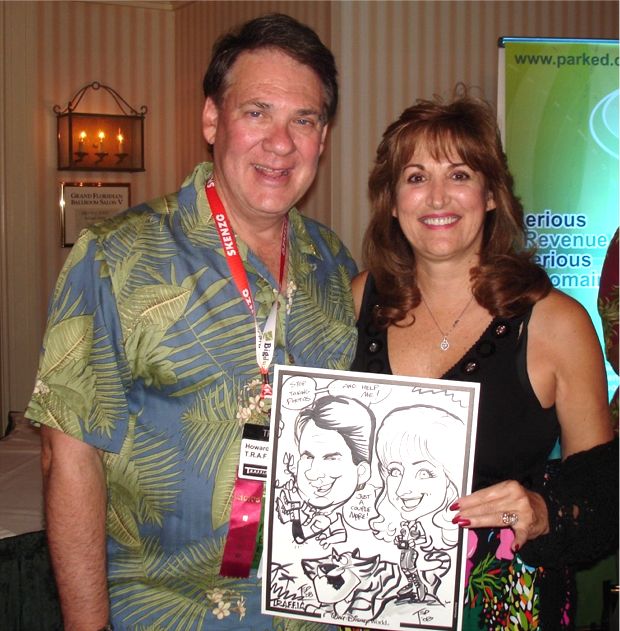 Howard & Barbara Neu with their caricature from Parked.com's Beach Party.
THERE'S STILL MORE! CLICK HERE to continue to the second section of the Photo Gallery with bonus pix from DN Journal's cameras.
*****
---