evening. If you're going to be at the show, you'd better get a good night of sleep Monday night because you will probably be going non-stop in the 24 hours that follow!
The first two Tuesday keynotes will be back to back talks that start at 10am - the first featuring ICANN Global Domains Division President Akram Atallah and the second Greenberg Traurig, LLP's Marc Trachtenberg.
China image from Bigstock

With the boom in the Chinese domain market this year many attendees will come to NamseCon looking for more information on what is happing there and they will certainly get that. At 11:45am Tuesday Allegravita CEO Simon Cousins will present a MasterClass: China Boot Camp for Registries and he will will return at 3:20pm for a MasterClass: China Boot Camp for Domainers.

Sandwiched between those two Masterclasses will be a 2:15pm session in which Uniregistry Broker Ran Cui will provide advice on Selling Domains for a Profit in the Chinese Market.
Tuesday afternoon will also bring two more keynote talks starting with an address from Public Interest Registry CEO Brian Cute at 1:45pm. I will be participating in the second one at 4:25pm when I will interview Donuts Inc. Co-Founder and CEO Paul Stahura in a Fireside Chat. We profiled Paul in our July 2015 Cover Story and anyone who has read that piece knows Stahura has a fascinating and inspiring life story that he will be sharing on stage.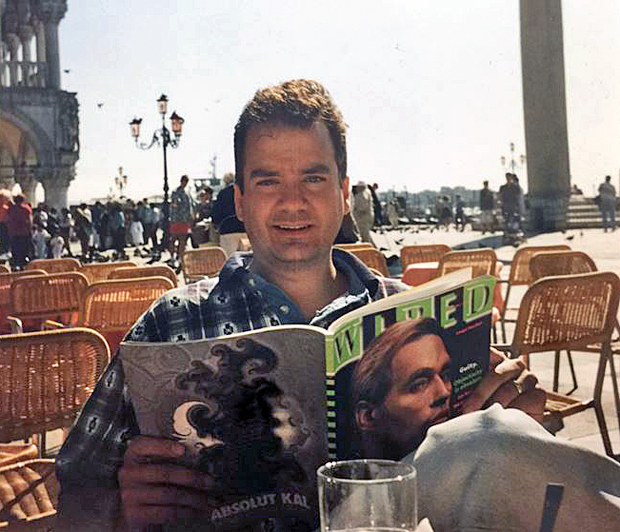 Donuts Inc. Co-Founder & CEO Paul Stahura's "Eureka!" moment came 20 years ago while he was in Italy on his honeymoon. Paul was reading a copy of Wired Magazine that convinced him to go all in on the Internet. Stahura will be sharing his life story during a NamesCon Fireside Chat with me on January 12, 2016 at 4:25pm.
When the Tuesday business day is done things will still just be getting started at the Tropicana Hotel. At 7pm the popular Women in Domaining event will be held giving the dozens or brilliant women in our industry a chance to get together to compare notes and make new friends.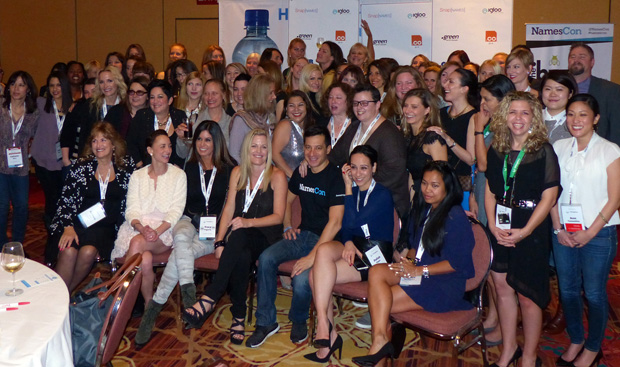 A scene from the 2015 Women in Domaining event last January at NamesCon.
Richard Lau drumming up donations for the WaterSchool at Water Night 2015 last January at NamesCon in Las Vegas.

Capping the Tuesday schedule will be the fabulous Water Night Gala that will run from 9am to 2am Wednesday morning at the Tropicana's Havana Club. Water Night is a fundraising party for the WaterSchool that has raised hundreds of thousands of dollars for the life saving charity. In fact, as NamesCon Co-Founder Richard Lau told us in our December 2015 Cover Story profiling him, raising funds for the WaterSchool was the main reason NamesCon was launched in the first place. This has become a great event for a great cause and one you certainly won't want to miss.

There will be much more going on Tuesday (January 12) than I have touched on in this post. You can see the full agenda here. In my next post I'll tell you about some of the key things scheduled for the fourth and final day of the big event (Wednesday, January 13) in Las Vegas.