The Lowdown
July 2012 Archive
Subscribe to our RSS Feed

Here's the The Lowdown from DN Journal,
updated daily to fill you in on the latest buzz going around the domain name industry.

The Lowdown is compiled by DN Journal Editor & Publisher Ron Jackson.
Chef Patrick Beams Out of ScienceFiction.com - Braden Pollock Takes Over the Bridge

Patrick Ruddell (AKA Chef Patrick), made a big splash with the DNCruise conference he launched in October 2010, but he didn't reach warp speed until two months later when he led a small investment group that bought ScienceFiction.com for $175,000 and immediately set

about developing that category defining domain. As the project progressed some early investors sold out and a major new one, Braden Pollock (who was profiled in our November 2011 Cover Story), bought in. The shuffle ended with Ruddell and Pollock as 50/50 partners in ScienceFiction.com, LLC.

As of today you will no longer find Ruddell on the bridge of the starship ScienceFiction.com. Ruddell has sold all of his shares (at an undisclosed price) to Pollock, leaving the lead gen whiz from Los Angeles as the sole owner of the popular website. Monday (July 30) was the last day on the job for Patrick and his wife Zezura, who also played a major role in building the site.

Ruddell, who recently re-entered the real estate business in Florida's Tampa Bay area (joined by Zezura, who recently got her own real estate license) told us, "It came down to the time commitment needed for this project. When I initially started ScienceFiction.com, one of my partners was tasked to handle the roll of Editor In Chief. Unfortunately, things did not work as planned, which meant my wife Zezura and I had to adapt and take over this responsibility in addition to running the business and other ventures."

"On a daily basis our editing duties included selecting content, managing 15+ writers, editing, scheduling, social media and more. News never stops, we would work/edit when the kids get home from school, in the middle of dinner, holidays, birthdays, what seemed like all the time. It is very difficult to have any family life and run a project like this. To be successful in anything I truly believe there needs to be a fair work-life balance."

Their efforts paid off with traffic to ScienceFiction.com now surpassing a half million visitors a month. Pollock intends to move the site into an even higher orbit. "We're already adding lots of content every day but I plan on increasing the number of articles added daily to test the effect it has on traffic. I'd also like to add original interviews with sci-fi actors, writers, game designers, etc.," Pollock said.

Patrick Rudell

Braden Pollock
Sole owner, ScienceFiction.com

"Going forward there will be a major focus on movies, since that's where the biggest advertising budgets are. We're discussing the idea of some major content partnerships as well. Beyond that, my team will start selling advertising space on ScienceFiction.com," Pollock added.

Though Ruddell has beamed out of ScienceFiction.com he still plans to stay involved in domain investing and development. "Definitely!," Ruddell said. "I launched my first website about college professors in 1999, so this is not my first and certainly not my last web business. I do have a few ideas and projects in mind, and after a short break we will consider what to launch next. No matter what it is, it will never be a news website on the scale of ScienceFiction.com though. And who knows, maybe with the extra free time we can think about a DNCruise 3!"

Braden Pollock and his fiancée, best selling author
Lisa Bloom, on DNCruise 2 in September 2011.

Braden Pollock also has far flung business interests including his flagship operation at LegalBrandMarketing.com. When asked how he was going to be able to juggle the time demands of running ScienceFiction.com along with his other business ventures and obligations Pollock told us, "Patrick and Ze have already built a team of about 15 writers, including an assistant editor and web designer. My team will take over steering the ship along with ad sales. I've got a great lady on staff, Alessandra Ferrara, who's a self proclaimed sci-fi geek and avid gamer. I offered her the opportunity to take over as editor and she jumped at the chance. She's very excited to get started. As for me, I

don't do the heavy lifting anymore. I have a great team that can take care of our various businesses. As a matter of fact, I'm currently writing you from a cafe in the quaint little seaside town of Husavik, Iceland!"

Ruddell said he is leaving ScienceFiction.com with a sense of pride and a great deal of valuable experience that will help him going forward. "ScienceFiction.com has grown to over 500,000 visits per month, been linked to by websites such as CNN.com, HuffingtonPost.com and TechCrunch.com, featured in comic books and quoted on numerous other publications. The experience as a whole was great because, thankfully, we had an amazing staff. We learned a lot from our writers, they took pride in the site and shared in our accomplishments. This has been an amazing journey developing a web property of this size. We leave this project in good hands with Braden and his team."

Patrick & Zezura Ruddell

(Posted July 31, 2012) To refer others to the post above only you can use this URL:
http://www.dnjournal.com/archive/lowdown/2012/dailyposts/20120731.htm
Companies in the News: GoDaddy, Sedo, ECOP.com, Oversee.net & DomainHoldings

The new work week is off to a flying start with news on several fronts. For starters the world's leading registrar, GoDaddy.com, has made a big change in the executive suite. The company announced that CEO Warren Adelman has decided to step down but will remain with the company and Special Advisor for Strategy and Global Policy. Scott

Wagner has been named interim CEO while the board conducts a search for a permanent successor. Wagner joins Go Daddy from KKR's portfolio operations team, KKR Capstone (KKR made a major investment in December.

Sedo released their latest quarterly Domain Market Study (.pdf file) covering Q2-2012 today. The report helps identify domain industry trends based on transactions completed on Sedo's popular aftermarket sales platform. Sedo reported $17.5 million in total sales for the quarter, down about 8% from the $19 million they reported in the previous quarter.

That is consistent with what we reported in our latest quarterly report covering all reporting sales venues that was released in our monthly newsletter today. We saw a 6.7% drop in total dollar volume reported industry wide due primarily to fewer six and seven figures sales at the ultra high end of the market. the low and mid ranges continued to perform well and we actually saw slightly higher median sales prices in our 2Q-2012 data compared to the previous quarter.

Sedo reported that both their average and median sales prices held steady with less than a 1% change compared to the previous quarter. They reported that 48% of their sales were .com domains and that 46% of sales were for less than $500. One surprising detail was that .nets drew a higher average price on their platform in 2Q-2012 ($2,470) than .coms which averaged $300 less.

ECOP.com, a domain escrow service offered by Domaining.com owner Francois Carrillo, has extended a generous offer to people who flip low priced domains on forums and other venues (a path many in this business took to get their start). Carrillo is offering free escrow services through ECOP for domains priced under $500.

Looks like a smart marketing move. If people sample the service and like what they see, some of those sellers will likely turn into paying customers when they move up the food chain and start dealing in higher dollar transactions.

Oversee.net® has announced an agreement between its DomainSponsor® division and Team Cymru, an Internet security research firm and non-profit dedicated to making the Internet more secure by helping organizations identify and eradicate problems in their network.

With the size of DomainSponsor's traffic monetization network, it is in a position to help detect and identify potentially malicious communications that can be shared via its relationship with Team Cymru to benefit the wider Internet Security Community. As part of the Agreement, DomainSponsor will provide Team Cymru with information on suspected fraudulent traffic hitting its network. After analyzing this real-time information, Team Cymru will then facilitate the communication of malicious activity to the Internet Security Community.

It is expected that this real-time "early warning

system" will help Internet Service Providers (ISPs), hosting companies and other entities take preventative steps to protect their networks from being adversely affected by malicious activity online. Another key element of the agreement involves Team Cymru providing Oversee with tools and data that will help it take additional steps to identify and block malicious traffic on its network.

The company said the service was rolled out following a 30-day test, in which a portfolio made up exclusively of wildcard traffic grew from a $22.98 RPM on its previous monetization platform to an $84.21 RPM on DomainPower. The results of the Wildcard traffic test are highlighted in detail in a comprehensive overview (.pdf file) of DomainPower's Monetization Decision Engine.

(Posted July 30, 2012) To refer others to the post above only you can use this URL:
http://www.dnjournal.com/archive/lowdown/2012/dailyposts/20120730.htm
Scottsdale.com Owner and GeoPublishers.com President Fred Mercaldo Comments on the Blockbuster Sale of Denver.com
The seven-figure sale of Denver.com that we told you about yesterday has understandably created quite a buzz in the geo domain community. One of those most excited by the news is Scottsdale.com owner Fred Mercaldo who also manages dozens of key geo websites through another of his companies - CitiesPlanet.com. Mercaldo also serves as President of GeoPublishers.com, a trade association that represents many top geo domain owners and was the organizer of the first GeoPublishers.com Expo that was held last fall in Chicago).

Mercaldo told us, "This deal is a win-win-win situation. It is a win for seller Dan Pulcrano, a win for buyer Peter Niederman (who already owned Boulder.com and

Fred Mercaldo

DenverRealEstate.com) and a win for Denver.com and the Geo Domain industry, as the domain is now in the hands of a local (and brilliant) businessman."
"Both of these gentlemen are friends of mine, and I could not be happier to hear the news," Mercaldo continued. "Not only the validation of another City.com transaction in seven figures, but the future of Denver.com will now become much more hyper-local, which will ensure its success. We have been stating and speculating for years now that City.com's are best run in the hands of local operators, whether they be local newspaper, TV station, advertising agency, media company, or in this case, the largest realty company in the Denver market." (Editor's note: Niederman's company sold well over $1 billion worth of real estate last year and is having an even better year in 2012).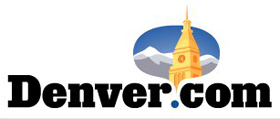 Mercaldo added, "This purchase by Peter will support his real estate business for years to come, and his local presence and his commitment to excellence will no doubt bring Denver.com to the next level. Personally, with the 65 City.com sites that we manage, I look for further deals like this to happen in the
coming year, as major media cleans up their balance sheets, and other local players in each market understand and grasp the power of the pure City.com brand."
While it does indeed look like a deal that benefits everyone, Dan Pulcrano has to be especially happy. He told me that he originally acquired Denver.com back in the mid 1990s for a mere $6,250. From that number to somewhere in seven figures (the exact price was not disclosed) is enough of an ROI to make anyone smile :-)
(Posted July 25, 2012) To refer others to the post above only you can use this URL:
http://www.dnjournal.com/archive/lowdown/2012/dailyposts/20120725.htm
Geo Domain Giant Dan Pulcrano Sells Denver.com to Peter Niederman in 7-Figure Deal

In a huge geodomain deal, Boulevards New Media Inc., the Silicon Valley-based company headed by CEO Dan Pulcrano, has sold Denver.com to Denver businessman Peter Niederman, CEO of Kentwood Real Estate. Financial details of the deal were not disclosed, though both parties confirmed it was a seven-figure transaction.

Peter Niederman
new owner of Denver.com

Mr. Niederman is also the owner of Boulder.com and his experience with that site convinced him of the unique traffic, branding, marketing and sales potential of Geographical Names (known in the domain name industry as Geo Domains), to expand his real estate business in the future.

"I viewed the purchase of Denver.com as a unique and historic opportunity," Niederman said. "To acquire the intuitive Internet brand of a world-class city like Denver is very rare. It fits in perfectly with Kentwood Real Estate's strategic Internet vision of integrating lifestyle and neighborhood-specific content with real estate services." Kentwood Real Estate currently operates its business at DenverRealEstate.com.

The transaction includes a multi-year agreement under which Boulevards will continue to operate Denver.com. Boulevards

is the largest owner and operator of top-tier US city names with properties including Seattle.com, SanFrancisco.com, LosAngeles.com, Dallas.com, SanAntonio.com, Houston.com, Philadelphia.com, Memphis.com, Minneapolis.com and Raleigh.com.

Prior to the sale, Niederman's firm provided MLS listings and property search services for Denver.com's real estate channel. Dan Pulcrano said, "We believe local ownership will give Denver.com deeper roots in the community and further our efforts to provide a strong commerce and information site at Denver's most important web address."

Dan was profiled in our February 2008 Cover Story in which we noted his status as a true Internet visionary. He was a leader in the traditional print media world (and still owns three print weeklies) but realized that the Internet was going to have a massively disruptive impact on that industry. Even though none of his colleagues agreed, Pulcrano bet practically everything he owned on the Internet by purchasing top tier geo domains. He now owns a portfolio of enormous value and is perfectly positioned for decades to come while many of his previous contemporaries have gone out of business or are hanging on by a thread.

Dan Pulcrano with his daughter on a family
vacation in Catalina July 4th - the day he
and buyer Peter Niederman reached an
agreement on the sale of Denver.com.

(Posted July 24, 2012) To refer others to the post above only you can use this URL:
http://www.dnjournal.com/archive/lowdown/2012/dailyposts/2012724.htm
Toronto Newspaper Questions Whether Canada's .CA ccTLD Can Survive New gTLDs

Interesting article in the Toronto Star late last week with a headline posing the question Can venerable .ca domain extension survive looming Internet explosion? My first thought, to

quote John McEnroe, was "You can't be serious!" That was my second thought as well. .CA, which is celebrating its 25th anniversary this month, isn't going anywhere. Actually, let me rephrase that - with a popular ccTLD that is

closing in on two million registrations and the 4th highest growth rate of any registry over the past five years - .CA is going places, but extinction is not one of them.

While no one knows exactly how the hundreds of new gTLDs that are expected to start arriving in the next year or two will impact the various segments of the market, there is one thing we do know. That is that top ccTLDs dramatically outperform non .com gTLDS (which is what the new extensions will be) in the domain aftermarket - a good indicator of how buyers value the two options. In recent years, the total $ volume of ccTLD sales reported to us for our weekly sales reports have been double the amount spent on reported non .com gTLD sales.

If you took the long established .nets and .orgs out of the non .com gTLD category, leaving only the previous "new" gTLDS that followed them, the level of sales in that group would barely move the needle. Like .coms, which have become synonymous with the Internet itself, ccTLDs representing major industrial countries have some unique advantages that cannot be erased. As intellectual property lawyer John McKeown told The Star about .CA, "I think they're well positioned: they've got all the benefits of a geographical top level domain name, because for people who want to be associated with Canada, that's the domain name of choice."

Most local businesses want to be associated with their location and there is also a patriotic appeal to using a national domain. That's why new .CA registrations outnumber new .com registrations in Canada (and why Germany's .de, Great Britain's .co.uk and several other ccTLDs are such powerhouses). There will be hundreds and eventually thousands of new gTLDs but there will continue to be only one country code domain for each nation.

The current non .com gTLDs look to be in a considerably more precarious competitive position. They don't have the unique geographic edge the ccTLDs do and many of the new gTLDs will have more narrowly focused meanings than existing gTLD alternatives, something that may make them more attractive to small business end users (the most likely buyers of new gTLDS as they are the ones whose preferred terms have usually already been taken in .com and the bigger ccTLDs).

The arrival of new gTLDs will certainly create some interesting horse races, but unless you like buying tickets on 1,000 to 1 long shots, I wouldn't bet on any of them sending a well established ccTLD like .CA into oblivion.

On other note today - in case you entered The Lowdown from somewhere other than our Home Page you may not know that our new July Cover Story was released today. It is a fascinating profile of United Airlines pilot/domain investor-developer Bob Olea. It's a story filled with more ups and downs than a hang glider in a hurricane. From being forced out of his childhood home by a bulldozer to having his life upended by the 9/11 attacks to riding domains to redemption, Olea has lived a life that would be full for someone twice his age. If you don't know Bob, you should - so allow us to introduce you in this story: Course Correction: Why Commercial Airline Pilot Bob Olea is Now Banking on Domains as Well as Planes.

By the way, in keeping with the theme of today's post, Bob's thoughts on the arrival of new gTLDs are among the many topics covered in that Cover Story.

Bob Olea

(Posted July 23, 2012) To refer others to the post above only you can use this URL:
http://www.dnjournal.com/archive/lowdown/2012/dailyposts/20120723.htm
.CO Celebrates a Happy Birthday While Skeptics Predict a New TLD Flood Will Leave Befuddled Consumers Seeking .Com Shelter

.CO is celebrating its 2nd birthday today. The re-launched extension (originally designated as Colombia's ccTLD before being re-purposed for general use worldwide) opened to the public on July 20, 2010. Since then more than 1.3 million .CO domains have been registered in more than 200 countries. Much of the credit for that goes to a masterful marketing job that set high water marks future new registry operators will be hard pressed to match.

.CO's success has extended beyond new registrations to the domain aftermarket according to a press release issued by domain sales giant Sedo today. Sedo reported selling over $1.6 million worth of .CO domains since the extension was re-launched. The company said the average .CO sale price of $1,800 was higher than any extension other than .com on their platform.

.CO Internet CEO Juan Diego Calle said, "The numbers say it all. Sedo's report confirms that in just two short years, the .CO domain has become a major force to be reckoned with on the global domain market. It's exciting to imagine how these numbers will grow in the next five to ten years as the .CO TLD becomes even more widely adopted, developed, monetized and marketed by end users worldwide."

Sedo's Chief Sales Officer, Liesbeth Mack-de Boer, added "Sedo is in a unique position to monitor how any new TLD performs on the secondary market, and this performance is often a good indicator of its future success. With .CO's second anniversary and the pending approval of hundreds of new extensions,

this was the perfect time to examine .CO's performance, and to offer our insights for new gTLD applicants. We look forward to partnering with many new gTLD applicants to help them build successful new extensions that can compete with the historic heavyweights like .com."

Speaking of new gTLDs, those who believe the impending arrival of hundreds (and eventually thousands) of new extensions will create mass confusion among web surfers are buzzing about a clever new YouTube video (below) that illustrates their point better than most have been able to articulate. At 8 minutes, I think the video runs about twice as long as was necessary to get the message across, but even if you sample just the first 3-4 minutes you can see why skepticism about the new gTLD program remains widespread.

Domain industry pioneer Rob Grant (who was the subject of our April 2008 Cover Story) also had a lot to say about new gTLDS (and many other topics) in a new interview that Goran Duskic published on his WhoAPI.com blog. Grant told Duskic, "Only one extension will emerge as the winner. Its the same extension that has always emerged on top, through countless disruptions and changes in the domain space. It's Dot Com. It doesn't matter how many horses enter the race."

Grant said, " It's important to remember that this is the one extension that all companies (Fortune 500 companies on down to small businesses everywhere) have all built massive brands around – both online and offline (print, TV, radio, etc) over the last 15 years. All other extensions have basically played a defensive role. This means that billions of dollars in advertising and marketing have been spent on the Dot Com brand itself. It's what consumers are familiar with and understand."

Rob Grant

Grant continued, "The introduction of thousands of new extensions will only confuse the consumer, and serve to strengthen the Dot Com brand. What people forget is that we have already been through a similar test case with the introduction of new TLDs like . Biz, . Info, . Travel, .Mobi, etc."

You can read the rest of Rob's comments on new gTLDs and other topics in the full interview here.

(Posted July 20, 2012) To refer others to the post above only you can use this URL:
http://www.dnjournal.com/archive/lowdown/2012/dailyposts/20120720.htm
Hostingcon 2012 Concludes in Boston With Many Domain Industry Faces In the Crowd

As the home of Sedo's U.S. office, NameMedia and a number of other domain industry companies and individual entrepreneurs, Boston has always been a beehive of domain activity. That was truer than ever over the past three days when many domain investors, developers and company executives from out of town were in Beantown for the Hostingcon 2012 conference that is winding down today at the Hynes Convention Center.

Approximately 2,000 attendees from 30 different countries came in for the 8th annual Hostingcon, the premier show for the hosted services industry. While domains are not the central focus of the show, domains, hosting and developed websites all go together like love and marriage. Coupled with increasing interest in domain development, as well as the obvious cross pollination of business interests and opportunities, more and more domainers have been putting Hostingcon on their annual calendar. These year's schedule included sessions on topics like PPC and the new gTLDs that have obvious domain investor appeal.

Hynes Convention Center - Boston
Site of Hostingcon 2012
Image from Bigstock

As is the case with pure domain conferences, a lot of the most productive relationship building activity goes on in social activities at the end of the business day. Familiar domain industry faces could be see at local restaurants and iconic locations like Fenway Park (home of the Red Sox) this week.

(L to R): Christian Zouzas, Jim Grace (DomainHoldings.com), Russ Goodwin (Tidewinds Group) and Joe Alagna (CentralNic) got together for dinner at Anthony's Pier 4 in Boston last night.

In the photo above, two domain investors from the Boston area, Christian Zouzas (well-known for his stellar .US portfolio) and Russ Goodwin got together for dinner with visiting Californians Jim Grace and Joe Alagna who were in town for Hostingcon2012. Most of the domain pros who attended Hostingcon 2012 will also be on hand for our industry's next big show - T.R.A.F.F.I.C. 2012, coming up October 7-10, 2012 at the Ritz Carlton on Florida's Fort Lauderdale Beach.

(Posted July 18, 2012) To refer others to the post above only you can use this URL:
http://www.dnjournal.com/archive/lowdown/2012/dailyposts/20120718.htm
Companies in the News: Oversee.net, Thought Convergence, Afternic & Dnbiz

Oversee.net has named a Chief Technology Officer. The job - once held by current Oversee CEO Debra Domeyer - went to Gene Chuang, an experienced technology development professional and team leader known for his expertise in mobile, social and search marketing platforms.

Chuang will be responsible for identifying and building technology platforms that support the growth of Oversee's current and future business initiatives. The Los Angeles based company operates a global online performance marketing network with over 250 million unique visitors per month,

Chuang was Executive Director of AT&T Interactive, leading teams of engineers in Data Systems and Mobile Engineering. He also served as Director of Engineering at Yahoo Search Marketing where he led the development of large-scale search platforms. Most recently, he

Gene Chuang
New CTO at Oversee.net

was Director of Engineering at Chegg, an online network for college students that offers assistance with homework, course selection and textbook rentals, purchases and resale.

Over CEO Debra Domeyer said, "We're delighted to welcome Gene to the Oversee management team. Technology has been and will continue to be the foundation for Oversee's success. Gene's appointment reaffirms our commitment to being at the cutting edge of technology. He is that rare technologist with business savvy and product vision who also excels at building teams and recruiting the best of the best."

Chuang, who graduated Magna Cum Laude from UCLA, said, ""Oversee is a company that has tremendous growth potential. My goal is to develop and scale technology solutions at Oversee that add value to the company's businesses. I'm excited to work with the strong tech team we have on board."

Kevin Vo and Ammar Kubba
marked a Thought Convergence milestone this week

Another major domain industry company based in Los Angeles, Thought Convergence, is celebrating its 10th anniversary this week. The parent company of Trafficz, Aftermarket.com, DomainTools.com and several other enterprises (and the host of several Domain Roundtable conferences), has been guided to prominence by Kevin Vo and Ammar Kubba who were profiled in our October 2007 Cover Story. Kevin & Ammar are two of the nicest people you will meet in any business so it is especially gratifying to see them reach this milestone with many more still to come.

Domain aftermarket giant Afternic has expanded their presence in the Asia with the addition of Chinese registrar Dnbiz to the Afternic DLS network as a Premium Reseller. Dnbiz will now list Afternic's Instant Transfer domain names for sale on Dnbiz.com, adding millions of high quality premium domains to its marketplace.

Jason Miner, the Chief Operating Officer at Afternic, said, "We are excited to offer our customers the opportunity to have their names presented to this growing market and for the Chinese domain buyers to have access to the high quality domains in the Afternic network."

Charlie Wang, COO of Dnbiz, added "We are proud to offer our customers access to the largest portfolio of Instant Transfer domains in the world. This will enrich the buying experience on our site and improve our user experience. Our customers are thrilled with the breadth of domains available from Afternic, and the speed in which they are moved into their accounts."

(Posted July 17, 2012) To refer others to the post above only you can use this URL:
http://www.dnjournal.com/archive/lowdown/2012/dailyposts/20120717.htm
Number of Domains Registered Worldwide Jumps 23 Million in One Year, .CA Celebrates 25th Birthday & Developers Get Cool New Tool from DomainsBot

The global economy may be in the doldrums but you would never know it by the double digit growth in domain registrations around the world since this time last year. Verisign (who operates the .com and .net registries) has released their latest quarterly Domain Name Industry Brief (.pdf file) encompassing results from all TLDs at the conclusion of the 1st quarter of 2012. Verisign reported domain registrations jumped by 23 million to a total of more than 233 million since the end of 1Q-2011 - a very healthy 11% increase from a year ago.

The number of country code domains (ccTLDs) registered grew by an even bigger annual rate - 16.2% - soaring to 94.9 million total registrations at the end of 1Q-2012.

Growth numbers from the preceding quarter (4Q-2011) followed a similar pattern. For all TLDs, the number of registrations over the past 90 days increased by 7.5 million, a 3.3% quarter over quarter rise. The quarter over quarter growth rate for ccTLDs was 4.8% but some of the country code gains came from a 808,967 IDN ccTLDs (primarily Russian) that Verisign began tracking for the first time. Even so, the overall growth numbers leave no doubt that the demand for domain names continues to a grow at a much faster clip than most other products and services.

While we are on the subject of healthy TLD growth - a big Happy 25th Birthday to Canada's .CA ccTLD that is administered by the Canadian Internet Registration Authority

(CIRA). In 1987, responsibility for the .CA domain was assigned to John Demco at the University of British Columbia (UBC) by Jon Postel, operator of the Internet Assigned Numbers Authority (IANA). The first eight .CA domain names were registered on January 12, 1988, with the very first one claimed by the University of Prince Edward Island.

Twenty-five years later, there are nearly two million .CA domain names making .CA the world's 14th-largest country code domain registry. Even more impressive is the fact that .CA has had the fourth-highest growth rate among all domain registries over the past five years.

One other note today - DomainsBot, who is well-known for creating a business boosting domain name suggestion tool that has been incorporated by many top registrars, has just launched a new self-service API and a copy

and paste widget that will allow any developer and small to medium hosting or domain re-seller to go live with their domain suggestion feature in a matter of just minutes.

DomainsBot claims that more than 1.5 Million of their suggested names have been registered during the last 12 months. An executive from one their major registrar partners, Adam Eisner of OpenSRS said, "We have been using DomainsBot's domain suggestion since 2006 and we have always been very pleased with the quality of the service. About 10% of our domain registrations come from DomainsBot suggestions and we are happy to offer their value added service with no charge as part of our API."

Domainsbot CEO Emiliano Pasqualetti added, "Being the providers of domain suggestion services to 8 of the top 10 registrars and their resellers, we understand the importance of bringing the same benefits to small and medium hosting companies and domain resellers. With our new developers API, anyone can now increase domain registration in minutes with little implementation and affordable subscriptions." The DomainsBot name suggestion widget and API are available now at https://developers.domainsbot.com/.

(Posted July 16, 2012) To refer others to the post above only you can use this URL:
http://www.dnjournal.com/archive/lowdown/2012/dailyposts/20120716.htm
A Rare Look at What the Death of a Domain Extension Looks Like: Government Agency Shuts Down Kids.us

R.I.P. Kids.us. The rarely used extension that was created by an Act of Congress in 2003 with the idea of providing a safe place for kids on the web is suspending operations effective July 27, 2012 (the domains sold were actually sub-domains of kids.us, for example toys.kids.us). The official announcement,

posted at Kids.us, came from the U.S. government agency in charge of the project - the the National Telecommunications and Information Agency (NTIA).

While Kids.us was launched with good intentions most domain pros believe it was doomed from the start by exceptionally high registration fees (around $250 if I recall correctly), plus content management fees and extremely strict rules governing content and banning outbound links on kids.us sites. It is believed the total number of kids.us registrations were in the low three figures at best.

In their announcement the NTIA cited different reasons for the closure, blaming it on a multitude of new options for kids that arrived over the past decade, leaving the extension no longer viable (though plainly potential developers never considered it to be viable in the first place given the expense and red tape that choked the extension).

Image from Bigstock

The NTIA statement said, "Today, there are hundreds, if not thousands, of sites containing high quality content aimed at children under the age of 13. Additionally, parents have a multitude of tools at their disposal including, software applications, web browsers, and parental control features from their Internet Service Providers, hosting providers and third party applications, to help keep their children safe on-line.

As a result of the changed landscape of the Internet and the many other tools that parents now have available to them to protect their children's online experience, effective July 27, 2012, the Department of Commerce suspended the kids.us If you are a registrant or holder of a kids.us name, please contact your registrar for further information about the suspension of this domain. You can also find additional information about the suspension at http://www.ntia.doc.gov."

One kids.us registrar, Encirca.com,

provided more information for their kids.us registrants today, saying "EnCirca has immediately suspended the registration and renewal of all kids.us domain names. If you have content on your kids.us domain names, please remove all such content from their sites by no later than September 30, 2012. Although for the past several years, Neustar (operator of the .US registry) has waived the content management fee to encourage the proliferation of kids.us website, if content is not removed from the websites by that date, Neustar reserves the right to charge each domain name registrant a content management fee on a pro-rated bases starting from October 1st, 2012. By July 27, 2013, Neustar is required to remove all kids.us domain name registrations from the .us zone regardless of the registration expiration date."

The death of a domain extension is something we have rarely witnessed. It is obviously a messy spectacle but one that is likely to be played out more often with ICANN planning to roll out hundreds of new TLDs starting next year.

(Posted July 13, 2012) To refer others to the post above only you can use this URL:
http://www.dnjournal.com/archive/lowdown/2012/dailyposts/20120713.htm
Recommended Reading: Escrow.com's Close Call, MHB's History of the Domain Business & Andy Booth's Ascent
Our readers are unusually bright people who stay up to date on what's going on around them (I know this is blatant pandering to the audience - but, hey, this is an election year you know!), so I don't usually recommend reading because odds are you've already read anything I might point to. Still, I read three articles this week that I thought were especially interesting and relevant and will remain so for a long time to come, so - on the off chance that you missed any of them (and knowing that I almost missed one of them that is several months old myself) - I wanted to add a brief review and link to each of them for you and for posterity's sake.
Let's start with the newest one, a fine piece about Escrow.com by Owen Frager that just came out today. Like just about every other domain buyer and seller in the business I have been using Escrow.com for many years and have been acquainted with their brilliant and personable CEO Brandon Abbey for most of those years. Still, Owen dug up some interesting information I was not aware of, including the fact that the company came close to dumping its invaluable category-defining name - Escrow.com - in favor of some forgettable coined brand name (in this case Finera, which for some reason makes me think of a company that bakes bread, not one that handles money)! Fortunately (and thanks primarily to Brandon), that never happened and, under the Escrow.com banner, there is no doubt about what this popular, well run company does.

In addition, Owen reported on the crash of an airliner that Brandon happened to be riding in. With its landing gear disabled, the plane managed to land on its belly and everyone

Escrow.com CEO Brandon Abbey

survived, but, as you would imagine, it had a big impact on Brandon's outlook on life. The elements Owen found make this well written story about a household name in our industry especially illuminating. Escrow services, like most financial transactions, are one of those things we just take for granted. There is not much drama there (unless something goes wrong) so no matter how superlative a company in that field is, they rarely get the kudos they deserve. Owen rectified that, putting Escrow.com in the spotlight, giving them their well deserved due and giving us a very interesting story to boot.
Michael Berkens

Earlier this week, Michael Berkens, a domain industry pioneer who has made millions buying and selling domains and also authors a great blog at TheDomains.com, wrote an excellent piece on the history of this business (a history he has lived through, making it a topic he can address with authority) called It's Domaining 6.0 & It's Is All About Branding.

Every pro in the business reads Michael's blog, so I know all of you in that category have already read the piece. But if you are a newcomer to the industry who missed it, or you stumble upon this post at some time in the future, read Michael's article for an excellent summary of where we have been and where we may be headed next.
Last but not least, last fall Nat Cohen wrote a terrific in depth profile of up and coming (actually already here) domain star Andy Booth that I somehow missed reading until seeing a link to it somewhere a few days ago. The thing that makes this story at Nat's blog, DomainArts.com, timeless is that it proves, yet again, that it is never too late to succeed.

Based in England, Andy, who is one of the most personable young guys in the business, started from scratch just six years ago at the age of 22, yet he has already reached a level of success that most of the rest of us are still dreaming about. The story tells you exactly how he did it and how domains have enriched his life in so many different ways. You keep hearing people say what a great business this is with endless opportunities and Andy's story shows you that, despite the never ending changes in the industry, that is still as true as it ever was.

Andy Booth
(Posted July 12, 2012) To refer others to the post above only you can use this URL:
http://www.dnjournal.com/archive/lowdown/2012/dailyposts/20120712.htm
.ORG Reaches Major Milestone Hitting 10 Million Registrations - Here's the Name That Put Them Over the Top

.ORG has soared to new heights having reached more than 10 million registrations. The official announcement came today from the Public Interest Registry (PIR) – the not-for-profit operator of the popular .ORG extension. PIR said the 10 millionth .ORG name registered was JADFORUM.ORG, registered on June 24, 2012 with Go Daddy. The domain was

registered by the Jordan River and Dead Sea Basin Forum (JAD), an organization dedicated to advancing the sustainable and regional development of the Jordan River and Dead Sea Basin watershed shared by Israel, Jordan and the Palestinian Authority.

.ORG, one of the original domain extensions founded in 1985, has maintained consistent growth between 9-10% annually for the past three years. The extension's number of domains under management has soared by more than 156% since 2005 leaving it firmly ensconced as the world's third largest "generic" or non-country specific top-level domain (behind only .com and .net).

PIR CEO Brian Cute

While .ORG has long been associated with the not-for-profit community it has always been and remains completely open to individuals, companies and organizations – from non-profits conducting fundraising campaigns and rallying supporters to corporations promoting social responsibility programs. .ORGs are currently registered in 175 countries and the extension is offered by more than 400 registrars around the world.

Brian Cute, the CEO of Public Interest Registry, noted "For more than 25 years, .ORG has enabled registrants to engage and empower their communities both online and off. Reaching 10 million domain registrations is a significant achievement and highlights PIR's commitment to providing a trusted place online for organizations, companies, and individuals to tell their stories and mobilize their communities. As we celebrate this milestone, we look forward to continued growth and to giving more causes around the world a trusted, online venue with .ORG."

(Posted July 11, 2012) To refer others to the post above only you can use this URL:
http://www.dnjournal.com/archive/lowdown/2012/dailyposts/20120711.htm
Afilias Draws Attention to .INFO With New Contest Offering Chance to Win a Revolutionary Lytro Camera

The new Lytro cameras have created a considerable buzz among gadget and photography freaks and Afilias, who operates the .INFO registry, is taking advantage of that by giving away two Lytros in a new Summer 2012 INFO Spotting Contest that kicked off today and continues through August 31, 2012. The cameras retail for $399-$499 (depending on the memory configuration) but the two contest winners will pick theirs up at no charge.

As you might expect, the contest involves photography - specifically photos that capture .INFO addresses featured in print or outdoor advertising, such as banners, magazine ads, or billboards. When you spot such an ad, snap a photo and then submit it in one of two ways: Post the

photo to the .INFO Facebook fan page or email your shot to [email protected]. Each photo submitted will be judged on the validity of the subject as an advertisement or marketing message using a .INFO address, the legibility and clarity of the photograph, and how well it captures the spirit of the advertisement. You can review the complete contest rules here.

For those who haven't heard about Lytro cameras and what makes them so special, it boils down to the Lytro camera being able to capture the entire light field, which is all the light traveling in every direction in every point in space. That creates new capabilities that traditional cameras

don't have. One of the coolest of those is the ability to focus after the fact. Focus and re-focus, anywhere in the picture. You can refocus your pictures at any time (that's why Lytro calls them living pictures). Focusing after the fact also means no auto-focus motor and no auto-focus motor means no shutter delay. So you can capture the moment you meant to capture - not the one a shutter-delayed camera captured for you.

Another plus is that friends and family can interact with your Lytro photos on nearly

any device, including mobile phones, tablets within web browsers, etc. (you can do it yourself with some sample pictures on this page). You can easily share your photos on Facebook, Twitter, through email or on your blog. Smart move for .INFO to associate their TLD with hot new technology like the Lytro for their summer .INFO Spotting Contest.

(Posted July 10, 2012) To refer others to the post above only you can use this URL:
http://www.dnjournal.com/archive/lowdown/2012/dailyposts/20120710.htm
SedoMLS Network Expands Again with Addition of Rob Monster's Epik.com

Domain marketplace giant Sedo announced the newest addition to the SedoMLS premium network today. U.S. registrar and domain name developer Epik.com has partnered with Sedo to offer new services to their customers. End users searching for a domain at Epik's website can now purchase premium domains directly from SedoMLS network listings. In addition, current Epik customers can can list their own domains for sale on the SedoMLS network (a distribution platform that now includes more than 60 partners including Godaddy and other top registrars).

Rob Monster
Epik Founder & CEO

Epik Founder and CEO Rob Monster said, "We are thrilled to be able to offer our clients a greater choice of premium domains for purchase, as well as providing dramatically more visibility for customers who wish to sell developed sites or domain names in their portfolio. Our customers already understand the value of domain names and also the importance of increasing value via development. The integration of SedoMLS is a large step forward for our vision of an integrated solution where customers can acquire, build, manage and sell domain name assets."

Liesbeth Mack-de Boer, Chief Sales Officer at Sedo, added, "Epik's customers will benefit from being able to search our inventory and make the right purchase for their business or domain portfolio, all without leaving Epik's website. And for sellers, adding domains to the SedoMLS network will help them sell more names, more quickly, by reaching the largest potential audience of buyers globally."

(Posted July 9, 2012) To refer others to the post above only you can use this URL:
http://www.dnjournal.com/archive/lowdown/2012/dailyposts/20120709.htm
Protrada Adds Over 50,000 New Members With Acquisition of DomainFace.com Assets

The innovative domain trading platform Protrada.com that debuted last summer just took another giant step forward. The company has acquired the assets of UK based domain search engine and data supplier Domainface.com, including their 52,500 members, for an undisclosed price. After being launched in January 2010 by Kenny Goodman and Nathan Ridley Domainface built a strong following by helping clients locate domains for sale that have specific attributes that can help boost a site's ranking in major search engines.

The deal will have Domainface members migrate to Protrada's platform while Face Software will retain the Domainface.com domain and reposition the website as an information and education portal. This will be done after a transitional period during which the domain will redirect to Protrada.com. Protrada said the acquisition of Domainface's current assets is another

Protrada Founder Troy Rushton

step in the company's plans to expand the domain name buying and selling market beyond traditional domain investors. A large percentage of the Domainface members are internet marketers who are more involved in developing online businesses than flipping domains, so bringing them into the fold fits Protrada's strategy perfectly.

Troy Rushton, CEO & Founder of Protrada said, "We are excited to offer our domain trading technology to Domainface members. Domainface Co-founder Kenny Goodman and his team have done very well to grow market share and the time is now right for us to substantially increase our user base. The level of user transactions in Protrada is growing steadily as we continue to welcome new domain traders daily. We are focused on ensuring the transition is seamless for the new members and much of what Domainface had in its development roadmap is already live and available in Protrada today."

(Posted July 6, 2012) To refer others to the post above only you can use this URL:
http://www.dnjournal.com/archive/lowdown/2012/dailyposts/20120706.htm
Facebook Threat to Domains Wanes as Ad Execs Show Diminishing Interest in Facebook vs. Rest of the Web
During its meteoric rise a lot of people predicted that the popularity of Facebook would lower the value of premium domain names. With Facebook membership rising into the hundreds of millions the domain doomsayers reasoned that companies would spend more time and money marketing their products on Facebook than through their own websites. I never believed that as it made no sense to me for a company to want their own brands taking a back seat to the Facebook brand.

Now, there's no doubt that a lot of short-sighted marketing people have fallen into the Facebook trap (Owen Frager just

Image from Bigstock

wrote about it yesterday after going to the movies and seeing a bunch of corporate ads promoting a Facebook URL rather than the company's own site. That's not shooting yourself in the foot, that is blowing both legs off at the kneecaps!
The good news is that most ad execs are quickly wising up. A new survey of 2,200 brand marketers and advertising executives conducted by 33Across showed that in just the past three months there has been a major shift in sentiment regarding how much time to spend focusing on Facebook vs. the Rest of the Web (ROW). Joe Mandese broke it down in an article at Online Media Daily noting that in the latest survey (for June 2012) 82% said the rest of the web was more important than Facebook- an 8% jump in just one quarter from the 74% who felt that way in March 2012.
The survey asked respondents to select one of five options that best described how much time they devoted to Facebook vs. the Rest of the Web - 20:80 (20% to Facebook, 80% to the ROW), 40:60, 50:50, 60:40 or 80:20 (the latter being 80% to Facebook, 20% to the ROW). In March 2012 58% selected 20:80, but by June that number had zoomed to 71% now saying the vast majority of their time (80%) goes to the rest of the web. In March, 16% of the respondents said they split their time 50/50 between Facebook and the ROW. In June only 4% divided their time evenly.

On the flip side, there are a few lost sheep out there who not only haven't figured it out, but are wandering further off course. In March 0% (yes ZERO) said they devoted 80% of their time to Facebook, but in June 4% said they have shifted 80% of their time to Facebook. If I was in charge of corporate advertising I would want to find out if any of those 4% are on my team working to build someone else's brand (Facebook's) rather than my own.

Image from Bigstock
That's certainly not to say a company shouldn't use social media to promote their company - of course they should. You want to promote your business everywhere you can but you don't want to lose your identity in the process. It looks like more marketers are embracing the obvious which bodes well for domain names and websites continuing to play an indispensable role in online marketing.
(Posted July 5, 2012) To refer others to the post above only you can use this URL:
http://www.dnjournal.com/archive/lowdown/2012/dailyposts/20120705.htm
.CO.NO Went Live Today After Winning Court Battle With Norway's .NO Registry

Eleven years ago Norwegian company Elineweb A.S. acquired the two-letter Norwegian country code domain CO.NO. Last year the company decided to start selling sub-domains of CO.NO (for example, business.co.no), a model that has been employed successfully for many years by UK based firm CentralNic with a large portfolio of premier two-letter .com domains including US.COM, UK.COM and EU.COM (there is an extensive interview with CentralNic CEO Ben Crawford in our latest monthly newsletter).

However, Elineweb's .CO.NO initiative, a partnership between Elineweb and CoDNS B.V. (a company established in 2007 by popular domain registrar EuroDNS S.A.) ran into a roadblock just as it was beginning to roll out its service last year. Norid, the operator of Norway's .NO ccTLD, erected a series of obstacles (detailed here) that kept .CO.NO from moving forward. The company finally had enough and filed a lawsuit against Norid in September 2011.

Image from Bigstock

On Tuesday (July 3, 2012) a court decision (.pdf file) in favor of .CO.NO was announced, confirming that the CO.NO initiative fully complies with the .NO registration Policy and that Norid may not revoke the CO.NO domain name. The decision also required Norid to refute false information they published on the .CO.NO initiative and to inform the public and more specifically all .NO accredited registrars of the legality of the initiative.

The court decision cleared the way for .CO.NO to open their doors for business today. Sander Scholten, General Manager at CoDNS B.V., said, "We are glad that the Court recognizes that our business model is in line with the .NO registration Policy and thus, that our customers' registrations are secured." Scholten said that in the 24 hours since the decision was announced, .CO.NO, who already had

more than 70 registrars lined up to sell .Co.NO domains, had received many more requests for information on the company's register accreditation process.

With the opening of .CO.NO registrations to the general public on a first come, first served basis, all Landrush applications which were pending are now being activated allowing their holders to benefit from their registrations as of today.

(Posted July 4, 2012) To refer others to the post above only you can use this URL:
http://www.dnjournal.com/archive/lowdown/2012/dailyposts/20120704.htm
T.R.A.F.F.I.C. Offers $150 Ritz Carlton Gift Card to Those Who Register Now for 2012 Show on Fort Lauderdale Beach
If you are planning to go to the 2012 T.R.A.F.F.I.C. Conference October 7-10 at the Ritz Carlton on Fort Lauderdale Beach, Florida organizers just gave you a good reason to register by the end of the day Friday (July 6). Conference Co-Founders Rick Schwartz and Howard Neu sent out a letter this morning offering a $150 Ritz Carlton Gift Card with the first 25 tickets purchased between now and the Friday evening deadline.

You can use the card at the Ritz Spa for a massage, facial or manicure, for food and drink at the Ritz restaurants or anything else at the gorgeous oceanfront hotel that hosted its first T.R.A.F.F.I.C conference last fall.

In the letter Schwartz noted that the agenda, as always, will be tuned to the most relevant issues to domain investors at the time the event runs, making it a work in progress that won't be finalized for a few more

The Ritz Carlton Hotel on Fort Lauderdale Beach
Site for T.R.A.F.F.I.C. 2012 coming up October 7-10

weeks. He pointed out that the show will reflect an industry landscape that has changed dramatically over the past year or two with domain investors themselves having become some of the leading service providers to others in the business.
Rick Schwartz
T.R.A.F.F.I.C. Co-Founder

Schwartz wrote, "As Domainers we have put our faith in third parties to make us money, expand and all the rest. That ship was sinking and domainers, starting with Frank Schilling and Internet Traffic and others like Donny Simonton with Voodoo.com and John Ferber and Chad Folkening of Domain Holdings decided enough was enough. So a year or so ago the landscape changed. Things shook out and the deck was shuffled. Sedo emerged as an industry leader. Others retreated and are less important. Ammar Kubba (ThoughtConvergence.com) expanded into new directions. Some like Michael Berkens and Monte Cahn went Right of the Dot while Chris Jensen and John Lyotier went Left of the Dot. You all know I can go on and on with other companies and domainers and their projects."

Schwartz continued, "There are yet other domainers working on secret projects I am not at liberty to discuss but will soon be coming to market and will be unveiled at T.R.A.F.F.I.C.. Domainers are resourceful and when all else fails, we just do it ourselves."
"There have also been a few constants," Schwartz added. "At the core are the 350-500 domainers that refuse to give up their vision. Have minds as varied as the stars and are bonded together by something we ourselves can't even explain. We are explorers with varying booties of treasure. None the same, but many alike. We have nothing in common and everything in common. So for those that think it is over, let me tell you a tiny secret. It has yet to even begin," Schwartz declared.
He closed by saying, "T.R.A.F.F.I.C. MEANS B.U.S.I.N.E.S.S. and we all want to do more business. So we do what we have done 22 times before. We bring great people together to do great things and Howard and I just get out of the way and allow it all to happen. It is a recipe that works."
(Posted July 3, 2012) To refer others to the post above only you can use this URL:
http://www.dnjournal.com/archive/lowdown/2012/dailyposts/20120703.htm

Summer's Here and the Time is Right for Domainers at the Meets (Apologies to Martha Reeves & The Vandellas)
This year's T.R.A.F.F.I.C. conference on Fort Lauderdale Beach is still three months away but domainers in some parts of the U.S. will get a chance to do some socializing before then in local meet ups that will be held in July and August. Full details aren't out yet, but organizers in South Florida and Denver have both announced meet up dates in posts on Facebook.
Stu Maloff of the South Florida Domainers Group said their next function will be on Thursday, July 26, 2012 from 6pm to 9pm at the Oceans 234 restaurant in Deerfield Beach. South Florida is a hotbed of domaining activity and many of the top industry players who reside there take part in this group, making it one of the most active and rewarding ones in the U.S.

Maloff said an email would be going out to those on the group's mailing list soon with full details on this month's event.
Next month a Rocky Mountain Summer Meetup will be hosted in Denver, Colorado by Michael Law who staged the February 2011 Rocky Mountain Domain Conference in the Mile High City. With the help of Mike Awada, Law is going to a different format this year with a pair of meet ups planned

rather than a single conference. The first of those is scheduled for 7pm on Thursday, August 23 at a downtown Denver location to be announced soon.

The meet up will give Denver area domain name investors, entrepreneurs and web developers (and those who want to come in from out of town) a chance to network in an informal atmosphere. Law and Awada set up a Facebook page for the event where you can get additional meet up information as it becomes available.
One other note today - in case you missed it, we just published a new Cover Story over the weekend - an in-depth profile of Scotland's veteran domain investor/developer Tommy Butler who runs Glasgow.com and dozens of other well-developed sites. Tommy has a great entrepreneurial success story and I think you will be inspired by how far he has come since his first job making 50 cents a day gutting chickens in a Glasgow poultry market!

Butler advanced through many other enterprises after that and is now one of the leading new media moguls in the geodomain world. You can read his story here: Great Scot! How Tommy Butler Went From Gutting Chickens to Developing Glasgow.com and Dozens of Other Successful Sites.

Tommy Butler
(Posted July 2, 2012) To refer others to the post above only you can use this URL:
http://www.dnjournal.com/archive/lowdown/2012/dailyposts/20120702.htm
---
If you've been out of the loop lately, catch up in the Lowdown Archive!
---
We need your help to keep giving domainers The Lowdown, so please email

[email protected]

with any interesting information you might have. If possible, include the source of your information so we can check it out (for example a URL if you read it in a forum or on a site elsewhere).
---
Home Domain Sales YTD Sales Charts Latest News The Lowdown Articles
Legal Matters Dear Domey Letters to Editor Resources Classified Ads Archive About Us